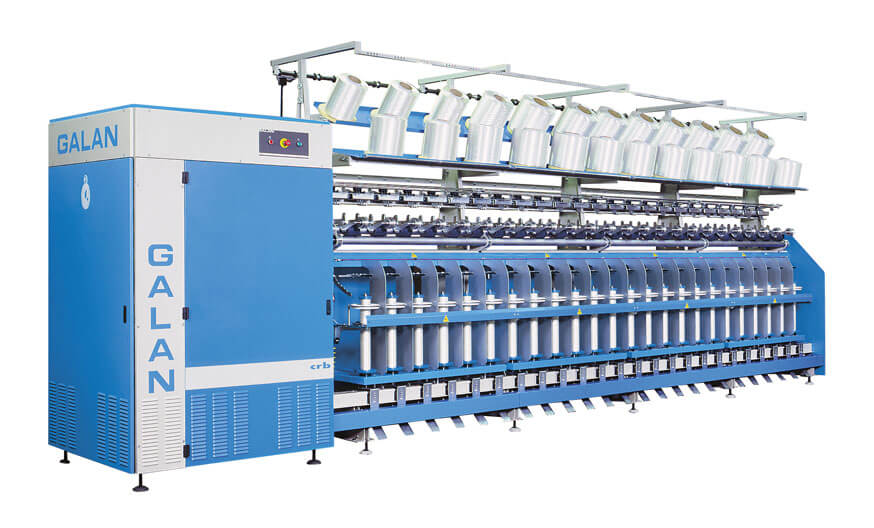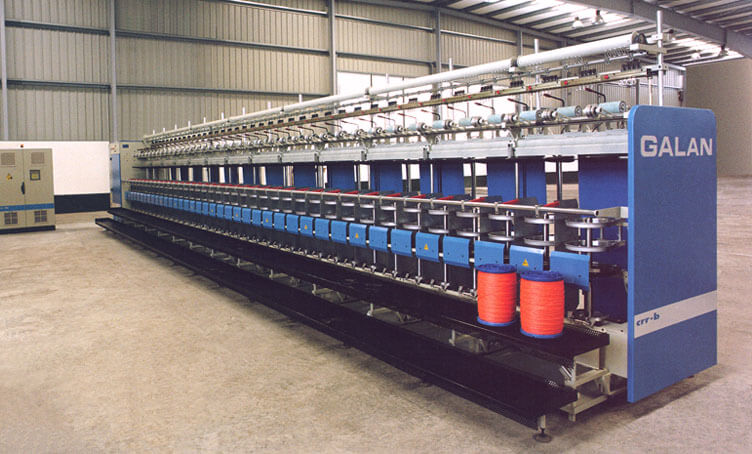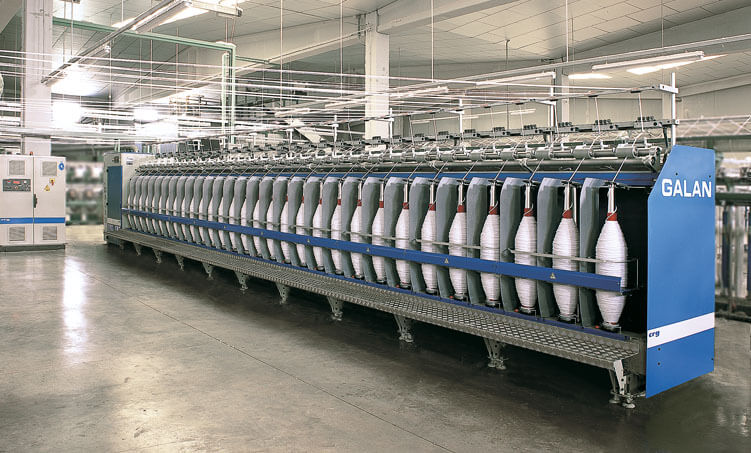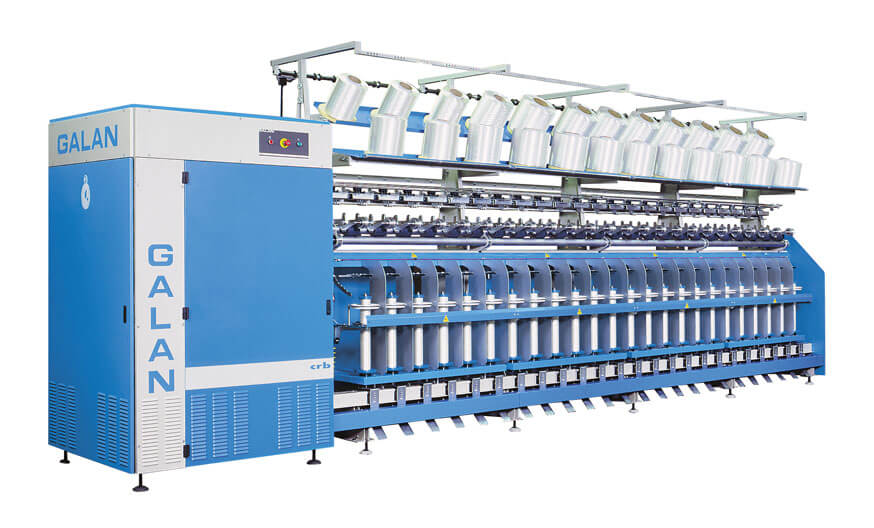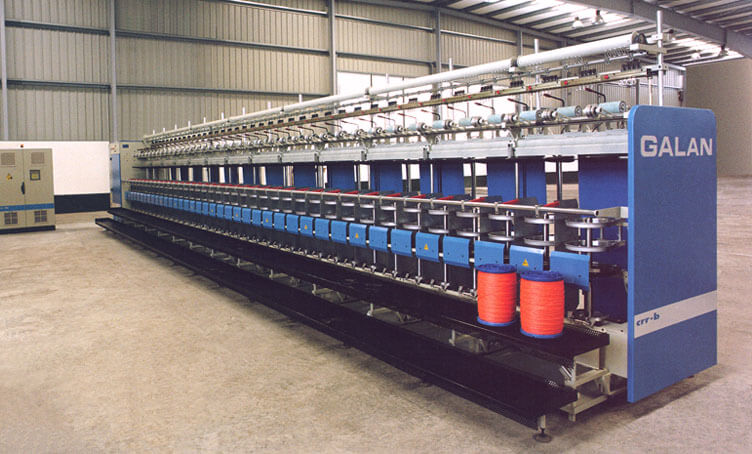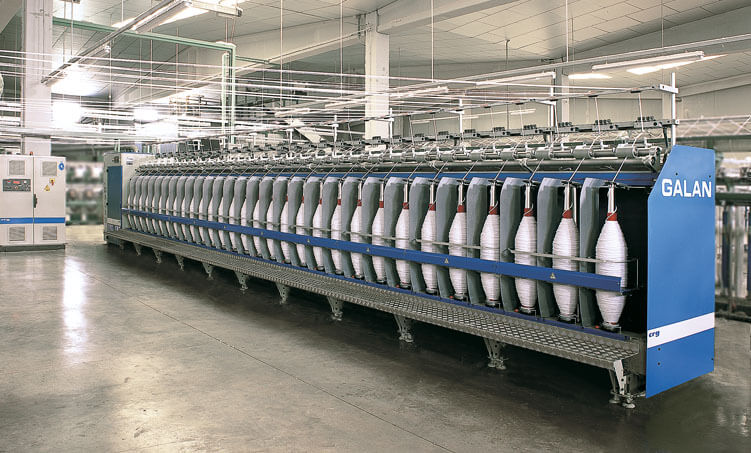 Single or double-sided machines with collective/independent sides
CRB
Yarn up to 26600 dtex.
Spindle speed up to 8400 rpm.
CRG
Yarns up to 60000 dtex (or more).
Huge-capacity bobbins: up to 67 litres. (bottle bobbin Ø 400 mm x 800 mm height).
Low-maintenance direct spindle drive.
CRB-CRG
Delivery up to 150 m/min.
Two types of yarns for machines with independent sides.
All the parameters to be modified by keyboard.
Variable spindle speed control.
Minimum maintenance.
Heavy-duty machines.
Automatic and individual spindle stop motion.
Pneumatic pressure cylinders.
Lapping stop motion.
Traveller jump/break sensor.
Individual spindle meter counter.
Traverse motion.
Individual tap for ring lubrication.
Volumetric yarn guider.
Balloon control ring and yarn friction points suitable for each yarn.