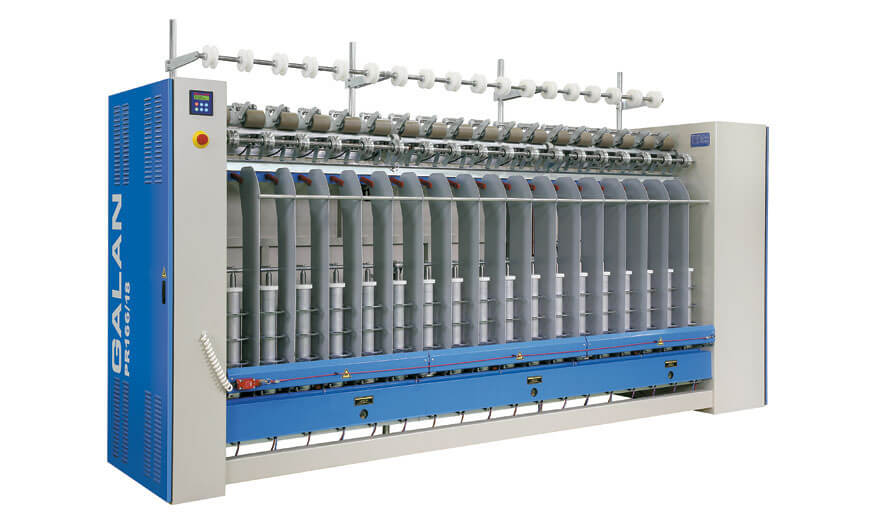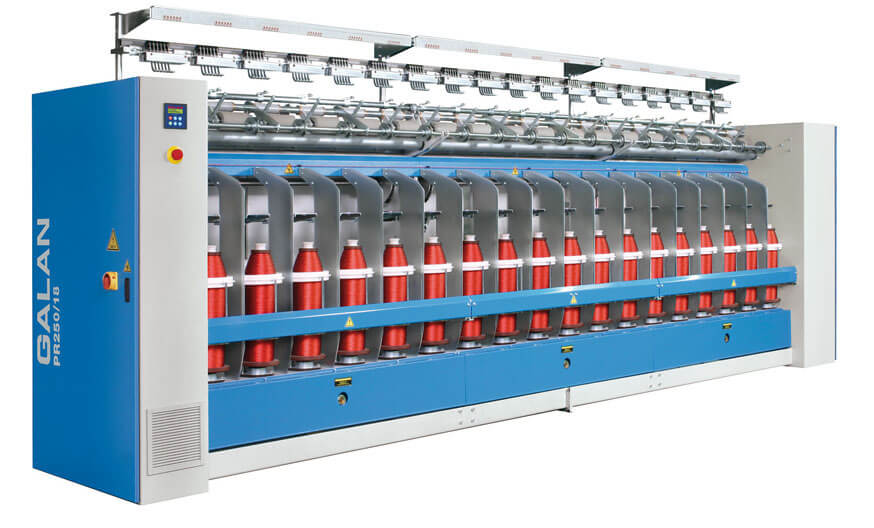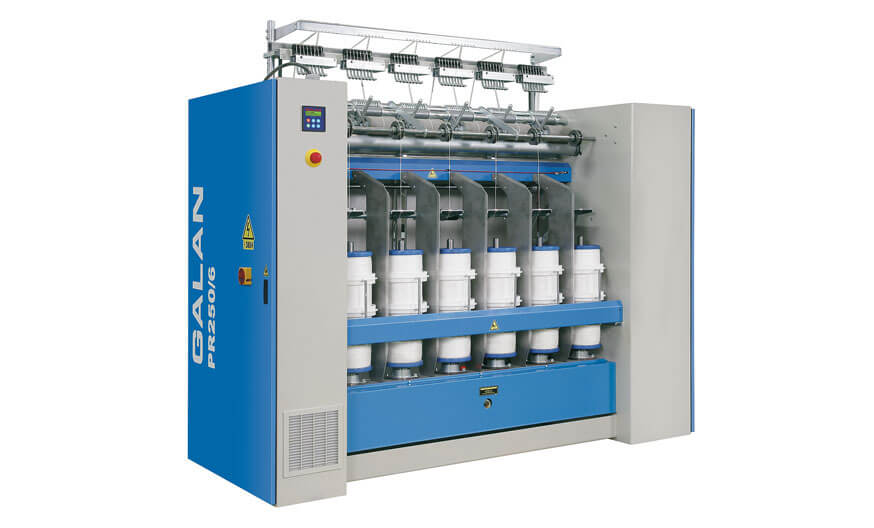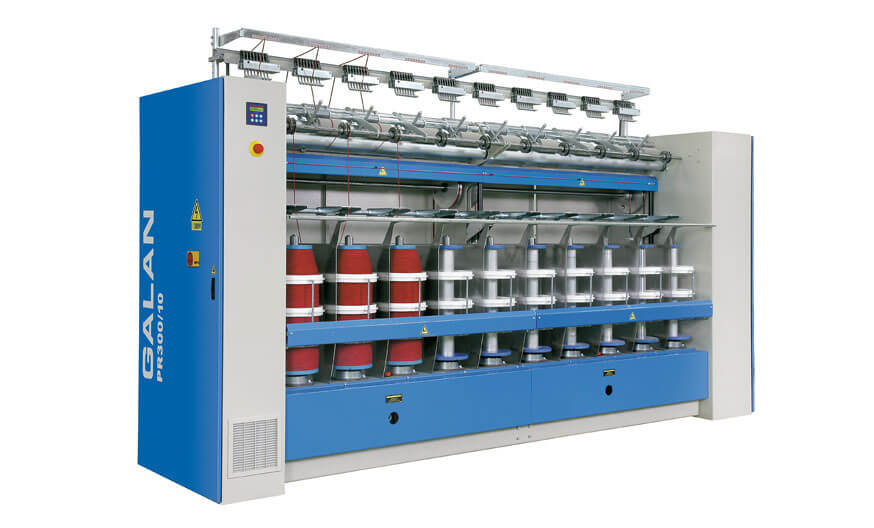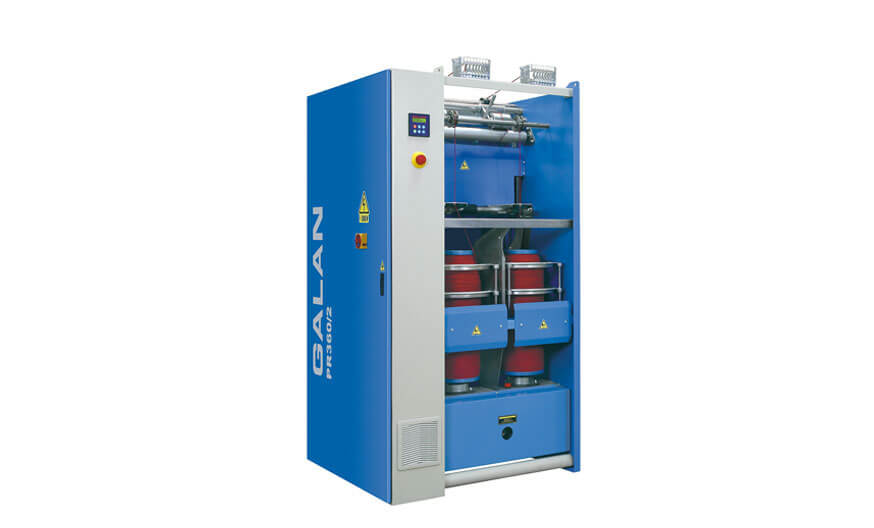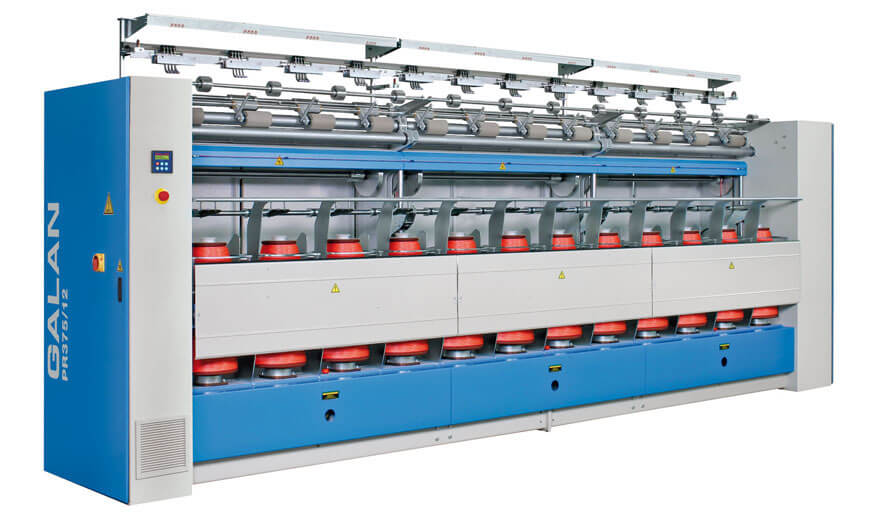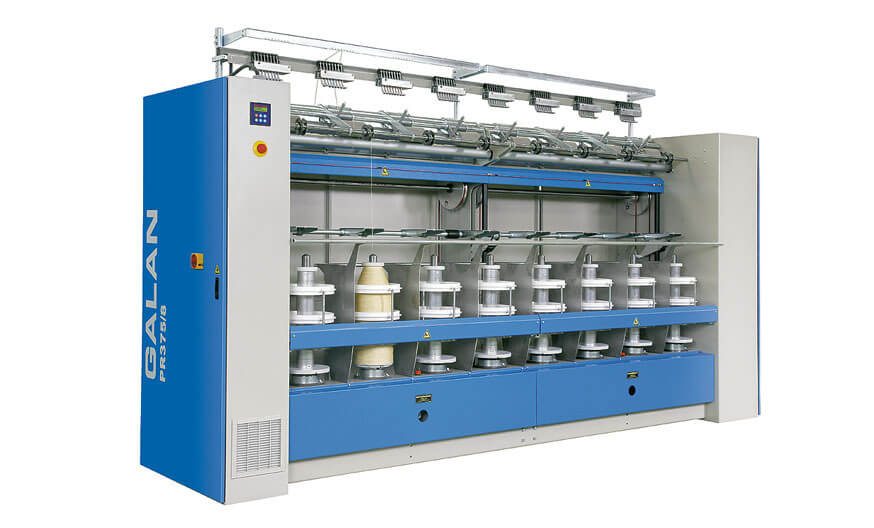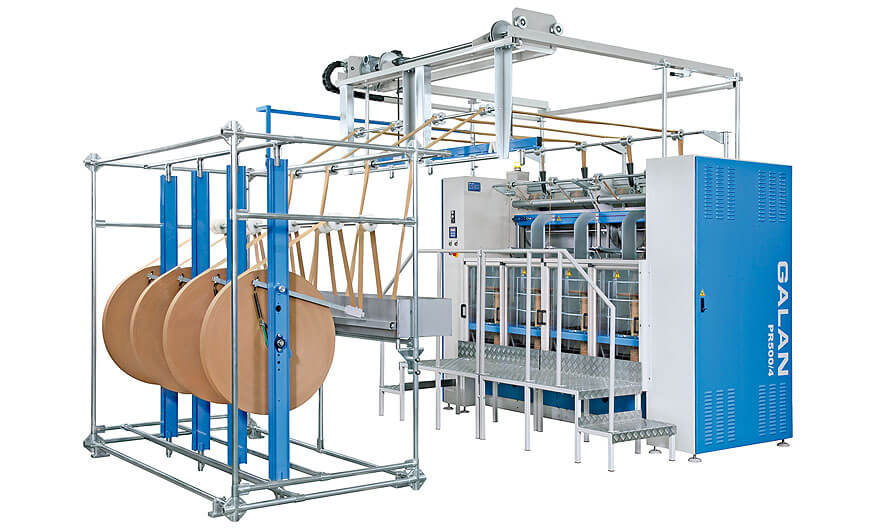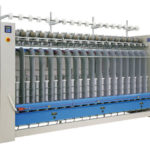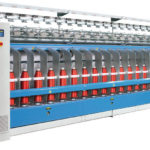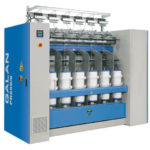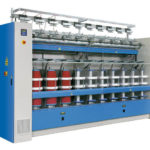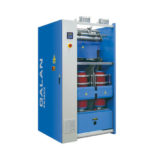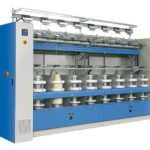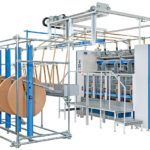 For medium productions · Total Flexibility
For a wide range of yarn counts and applications, with rings from 100 up to 400 mm. Automatic or manual individual spindle stop in case of yarn breakage. GPS transmission (GALAN Patent System) for the PR models or by means of direct-motor of the PRM models.
Yarns up to 60.000 dtex (or more).
Perfect twist without slipping.
Huge capacity bobbins.
Delivery up to 150 m/min.
Doffing device.
All the parameters to be modified by keyboard.
Variable spindle speed control.
Low maintenance direct-spindle drive.
Monoblock machine. Without assembling.
Heavy-duty machines.
Motorized direct-spindle (only PRM).
Independent sense of twist S/Z per spindle(only PRM).
Low electrical consumption.
Automatic and individual spindle stop motion.
Pneumatic pressure cylinders.
Lapping stop motion.
Traveller jump/break sensor.
Individual spindle meter counter.
Traverse motion.
Individual tap for ring lubrication.
Volumetric yarn guider.
Balloon control ring and yarn friction points suitable for each yarn.