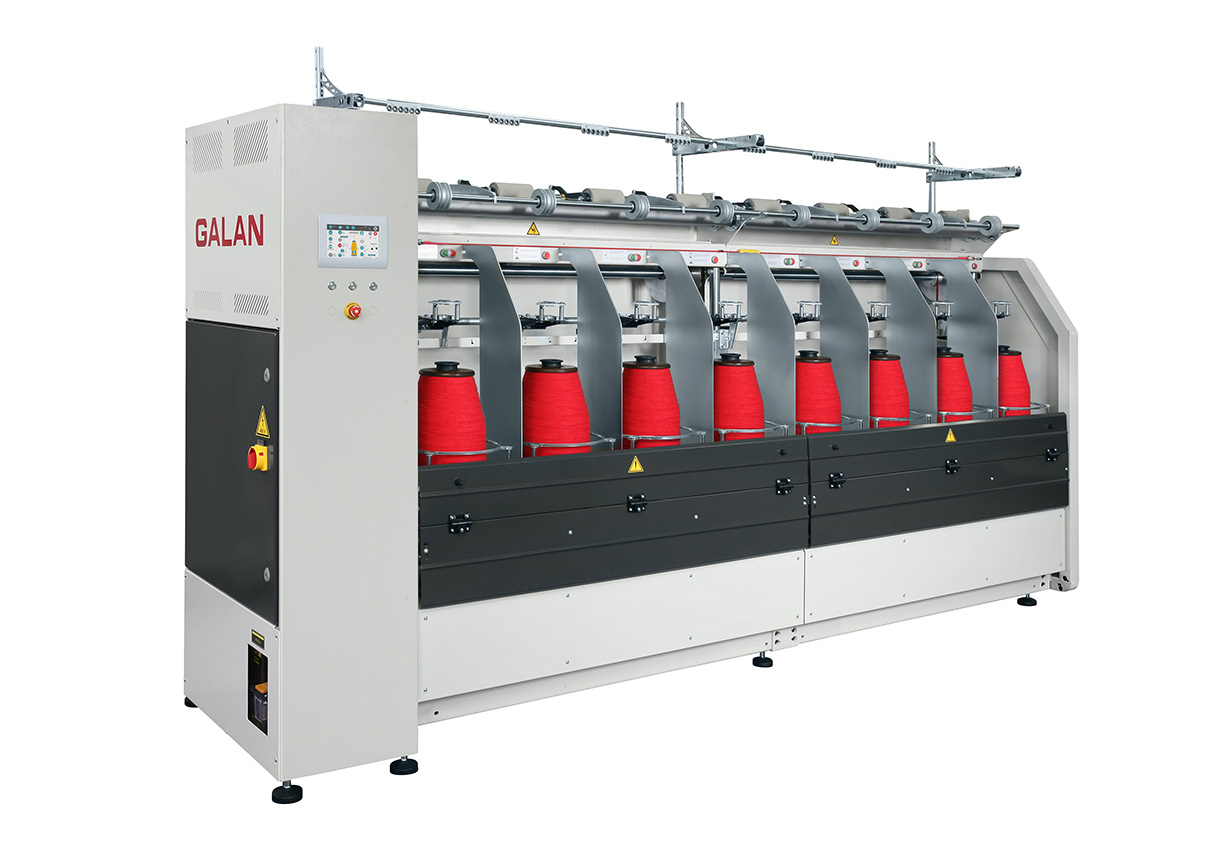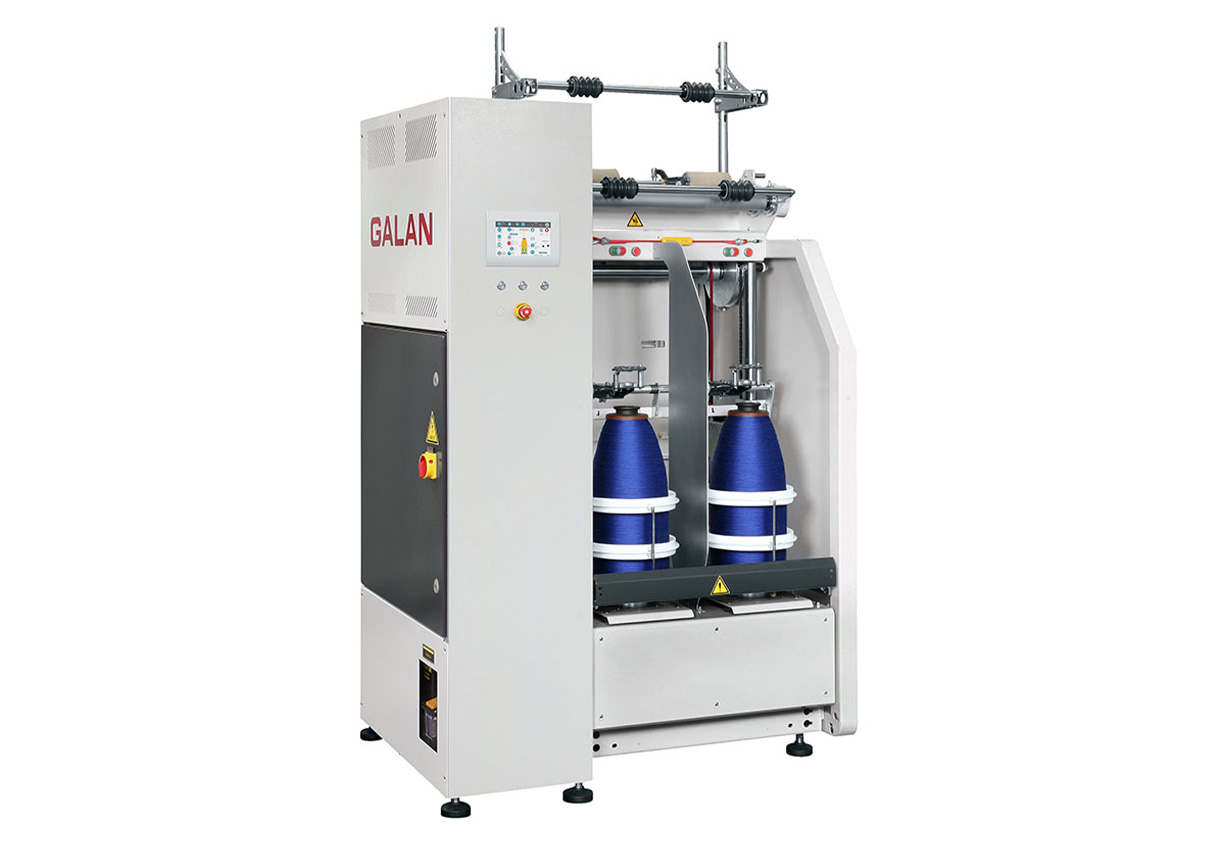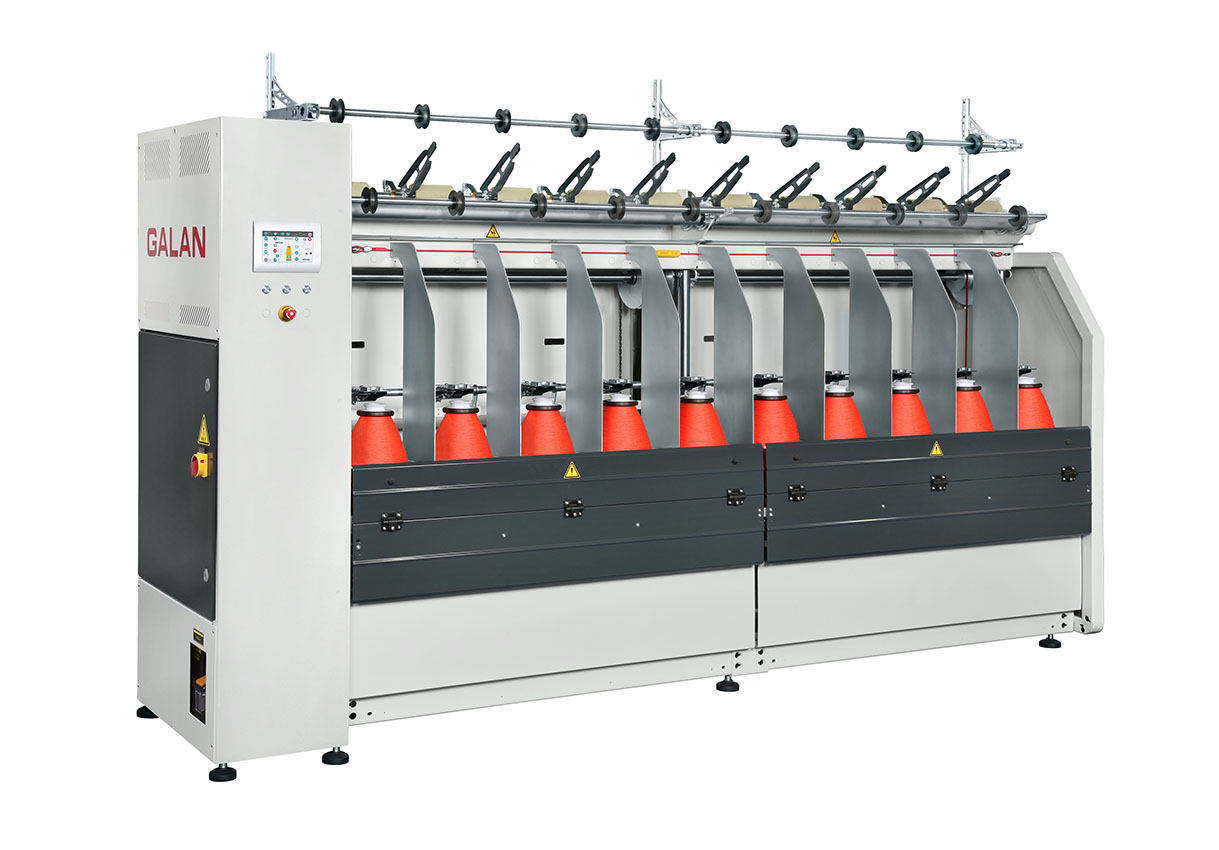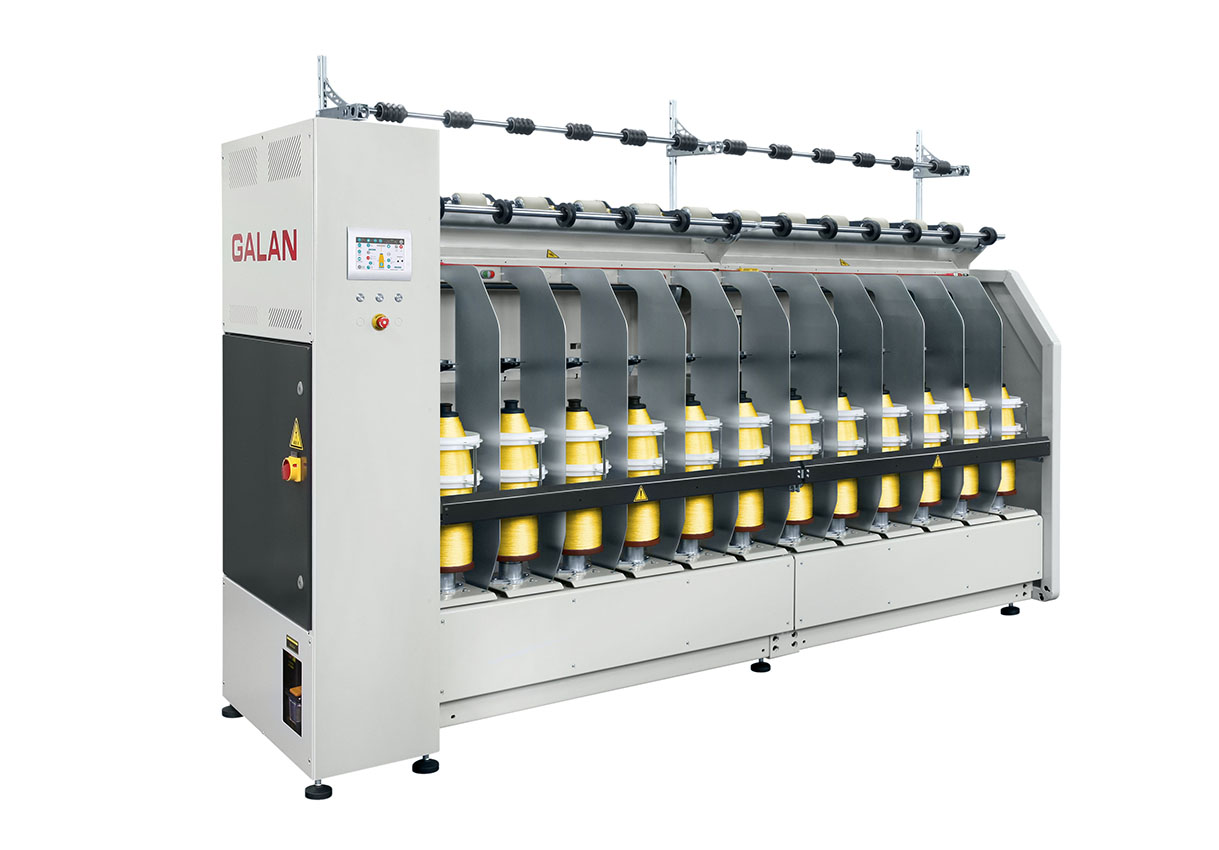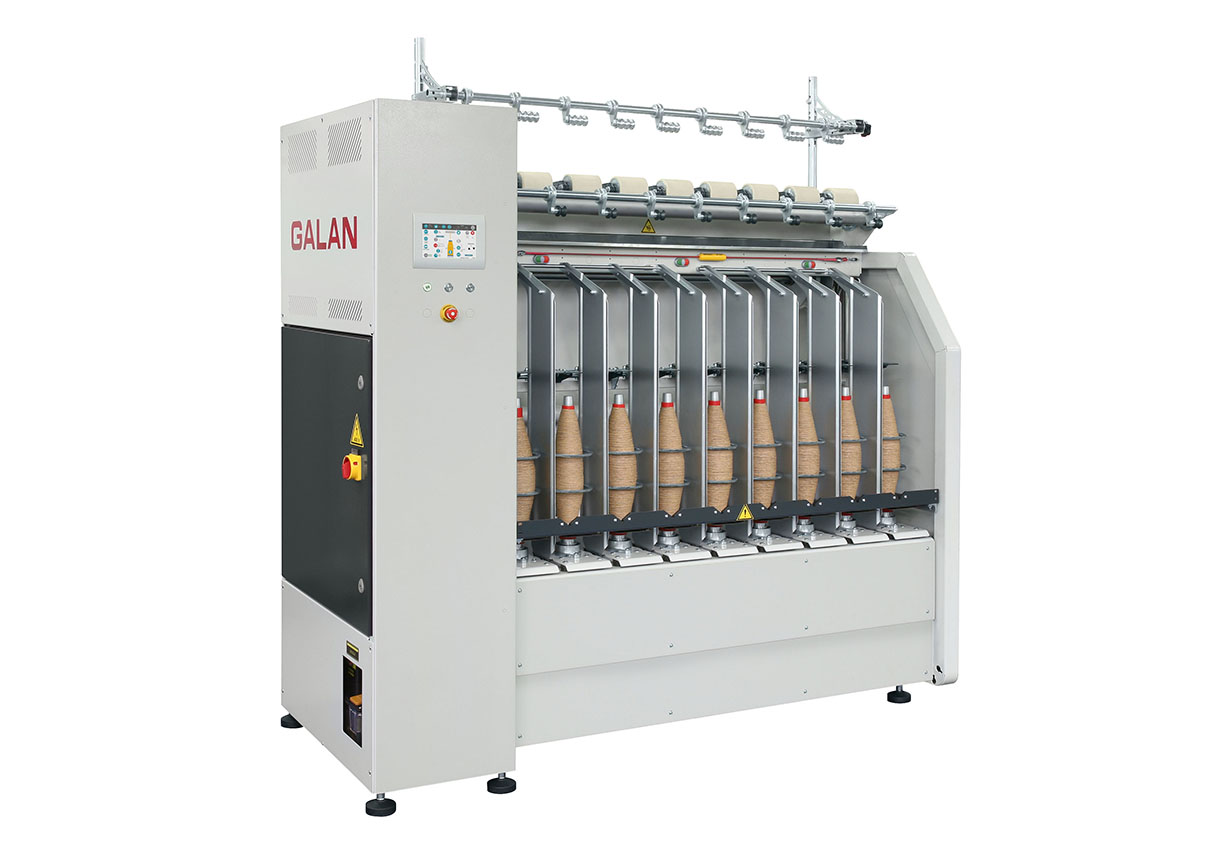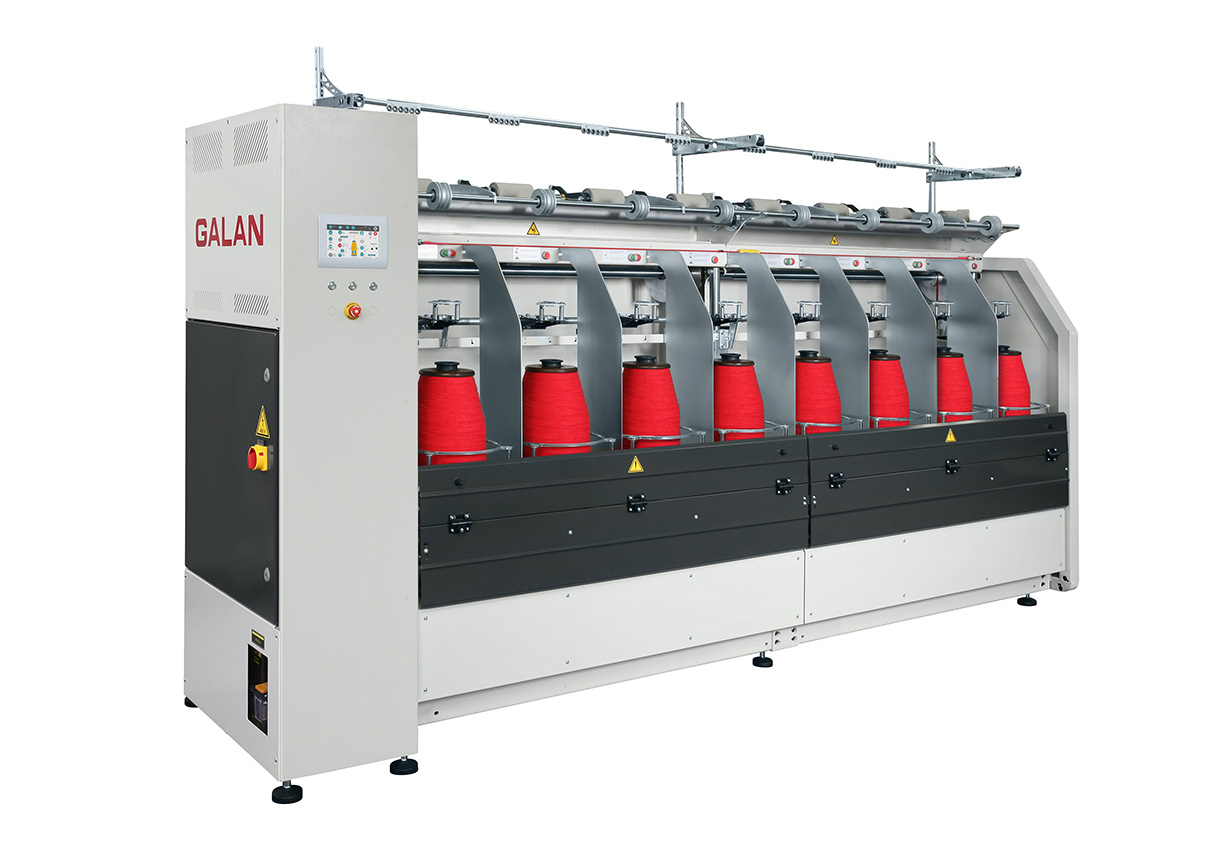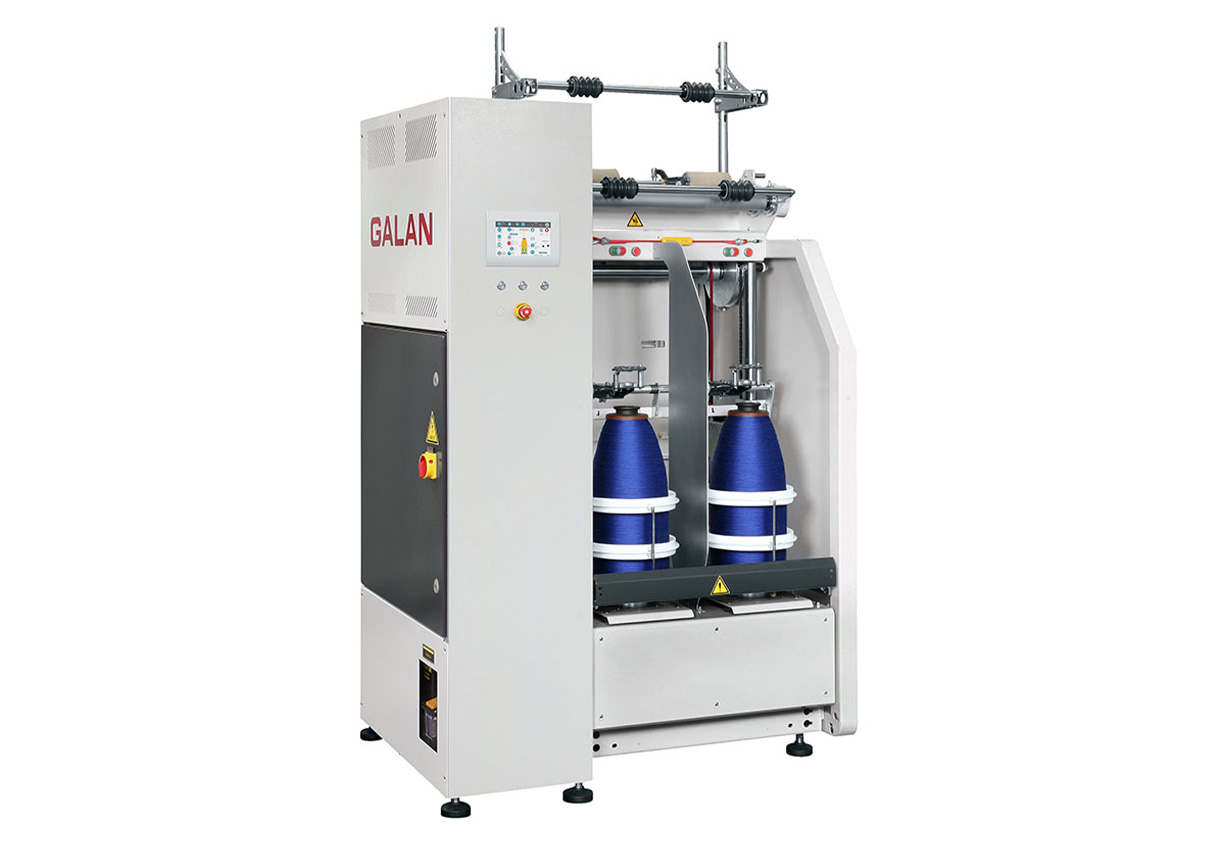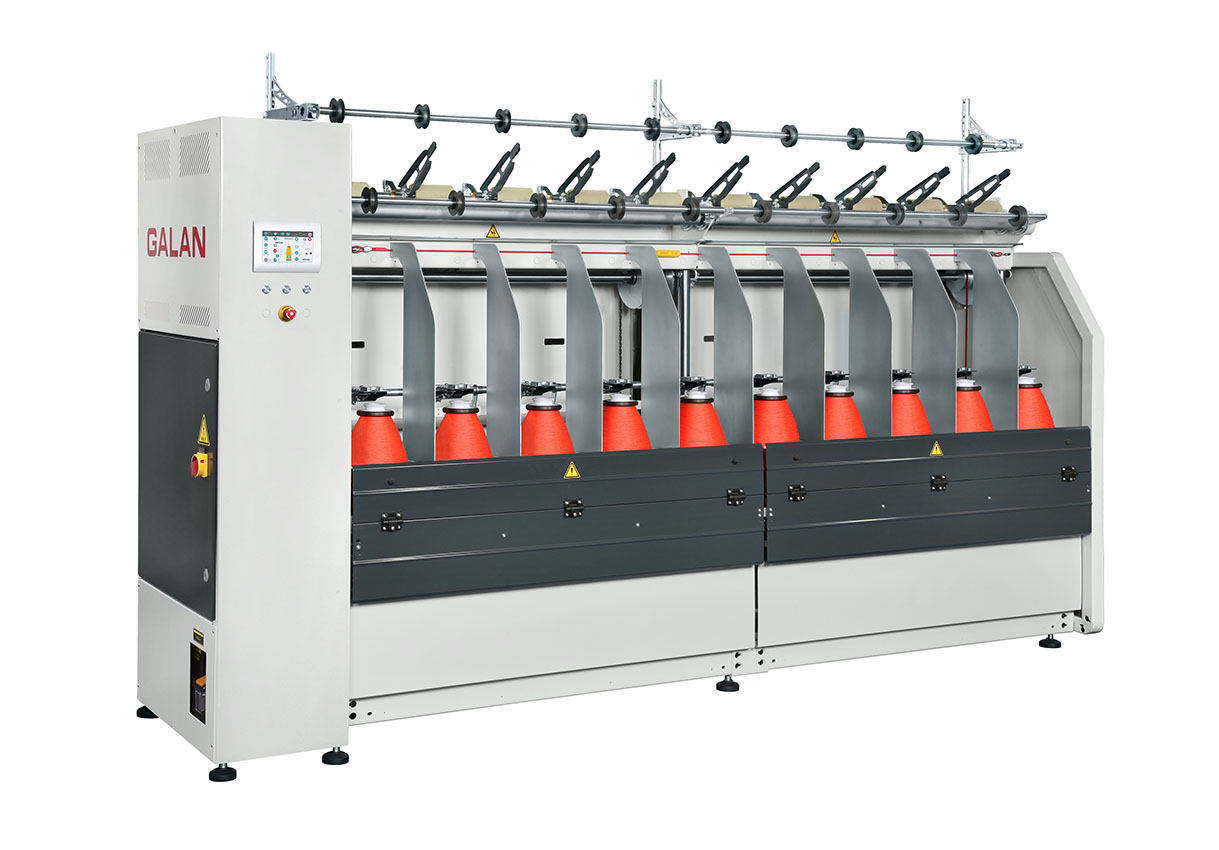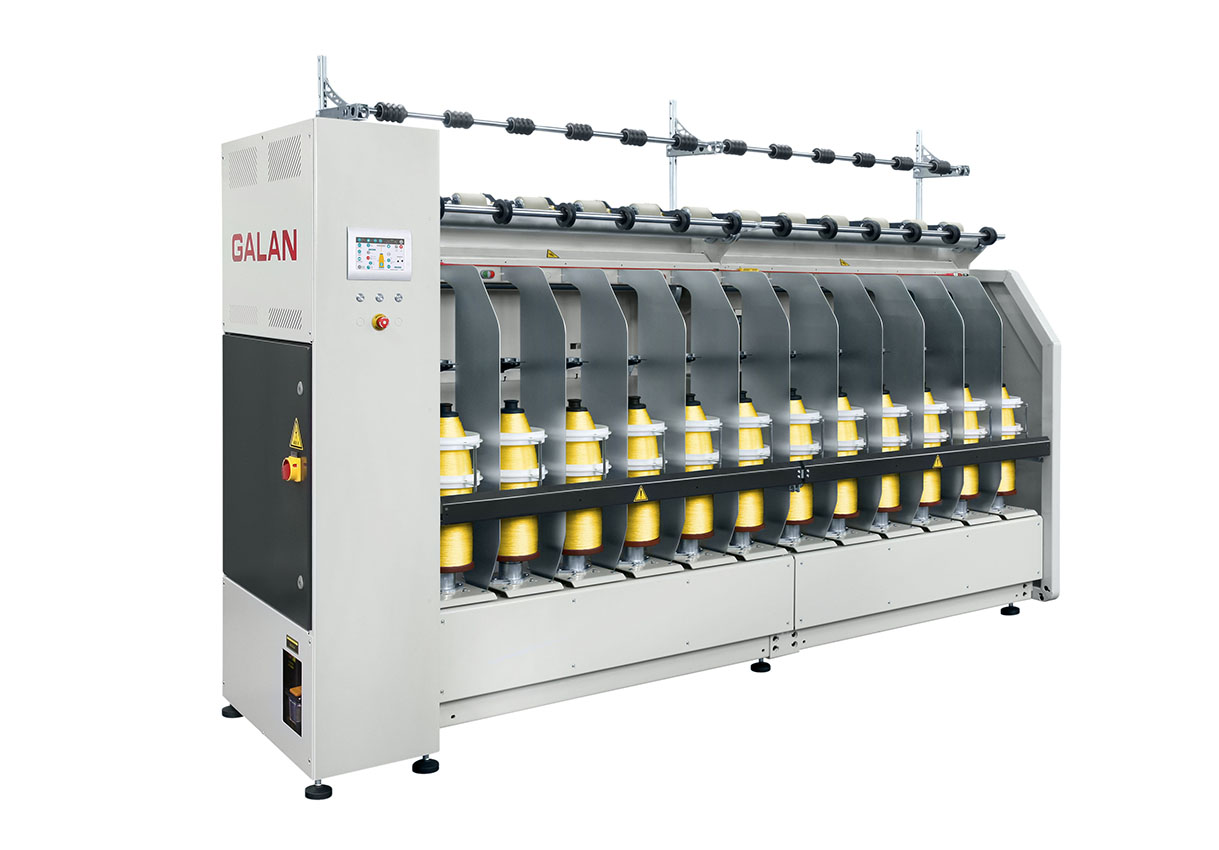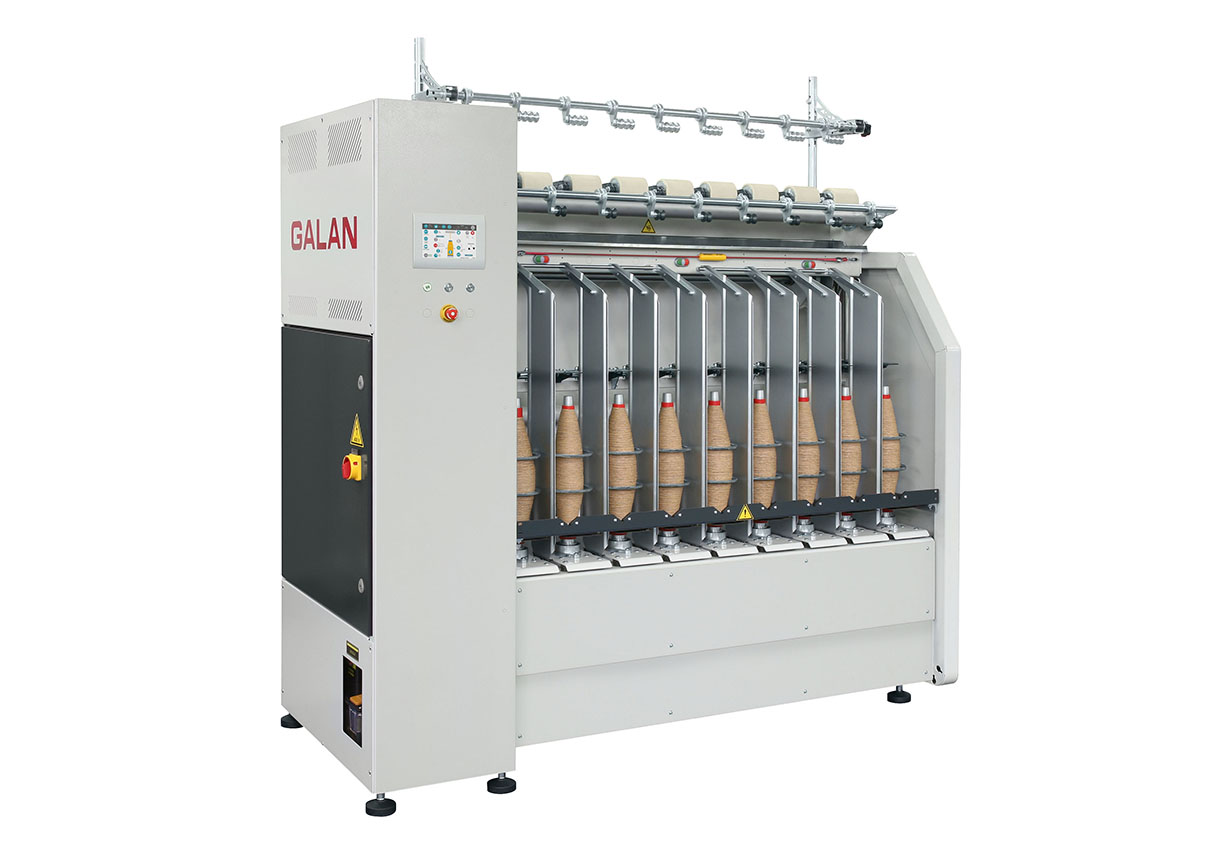 For medium productions · Total Flexibility
Sturdy monoblock doubling-twisting machine of modular design. For a wide range of yarn counts and applications. High degree of customization in order to meet client needs.
Monoblock machine consisting of modules.
Automatic or manual individual spindle stop when yarn breaks.
Direct spindle transmission through spindle-motor or GPS gears (GALAN Patent System).
Yarns up to 60,000 dTex (or more).
Improved yarn subjection which prevents yarn from getting loose and grants a better twist quality.
Delivery up to 150 m/min.
You can change all settings from the display.
Variable control of spindle speed.
Precise, robust, and maintenance-free ring rail system fixed with linear ball bearing.
Easy maintenance: spindle-motor and delivery roller can be quickly released.
Independent spindle speed and S/Z twisting direction (only with spindle-motor).
Oil pump visible and refillable from outside, no need to stop machine or open door.
Reduced machine layout. One headstock housing all elements.
Higher efficiency owing to optimized motorization.
Remote access for service and updates.
Connectivity to ERP system.
Automatic and individual spindle stop motion.
Sensors for yarn breakage.
Doffing device.
Pneumatic pressure cylinders.
Machine stop motion when thread gets tangled.
Detection when traveller comes off or breaks.
Individual spindle meter counter.
Traverse motion.
Volumetric yarn guider.
Individual tap for ring lubrication.
Balloon control ring and yarn friction points suitable for each yarn.