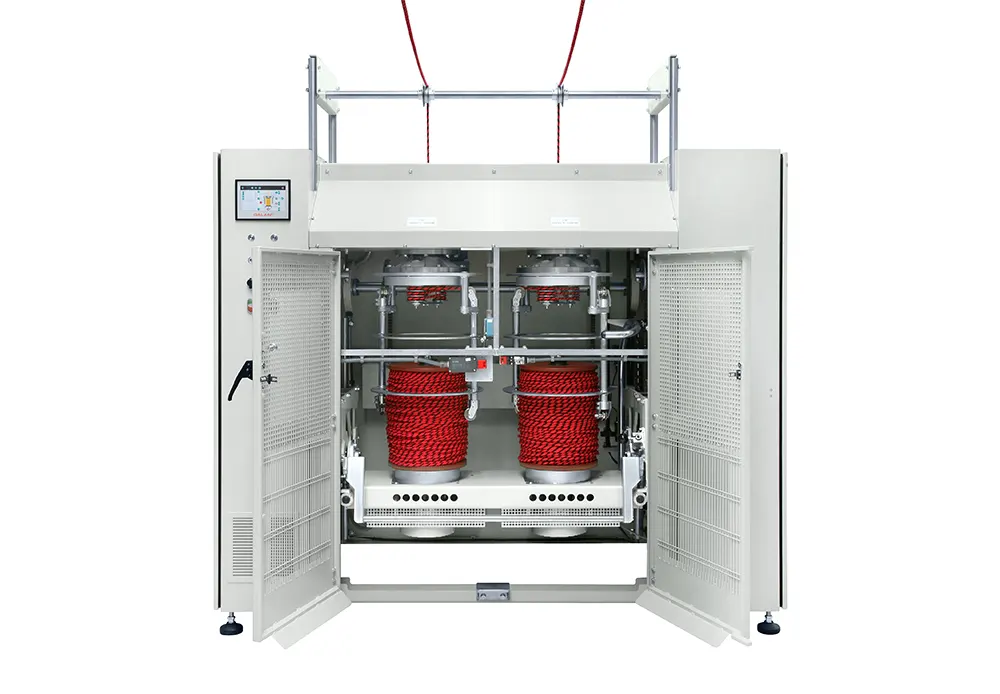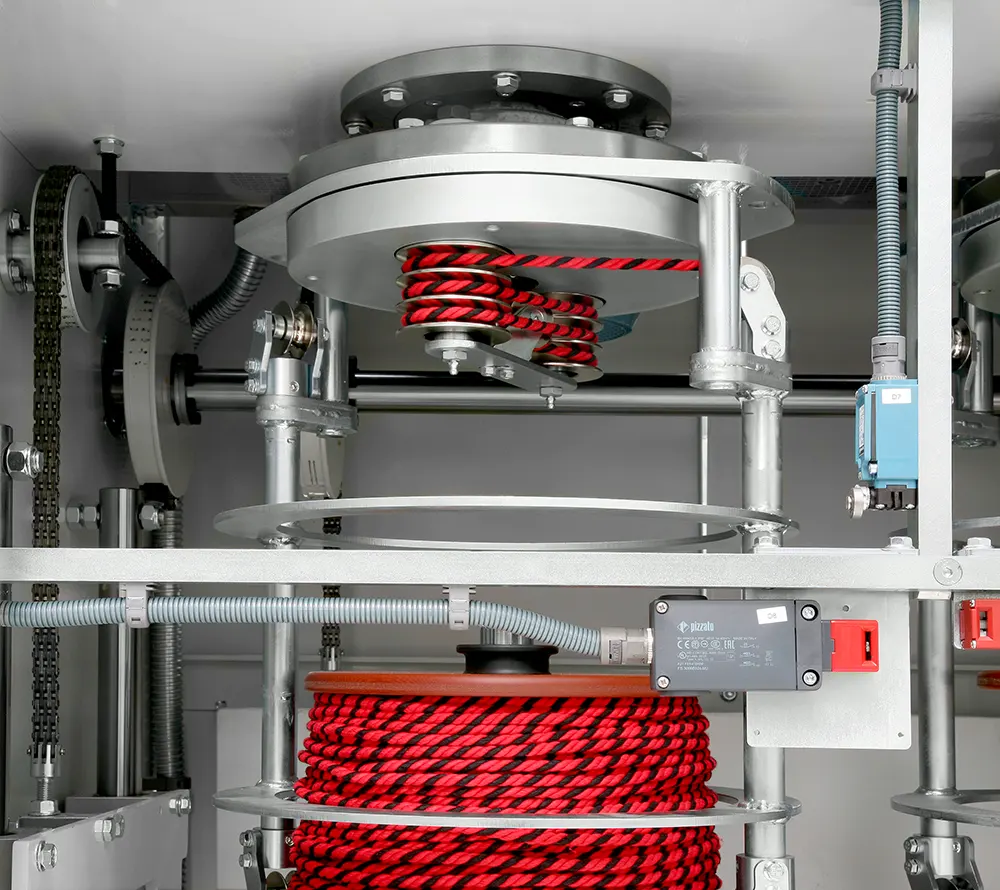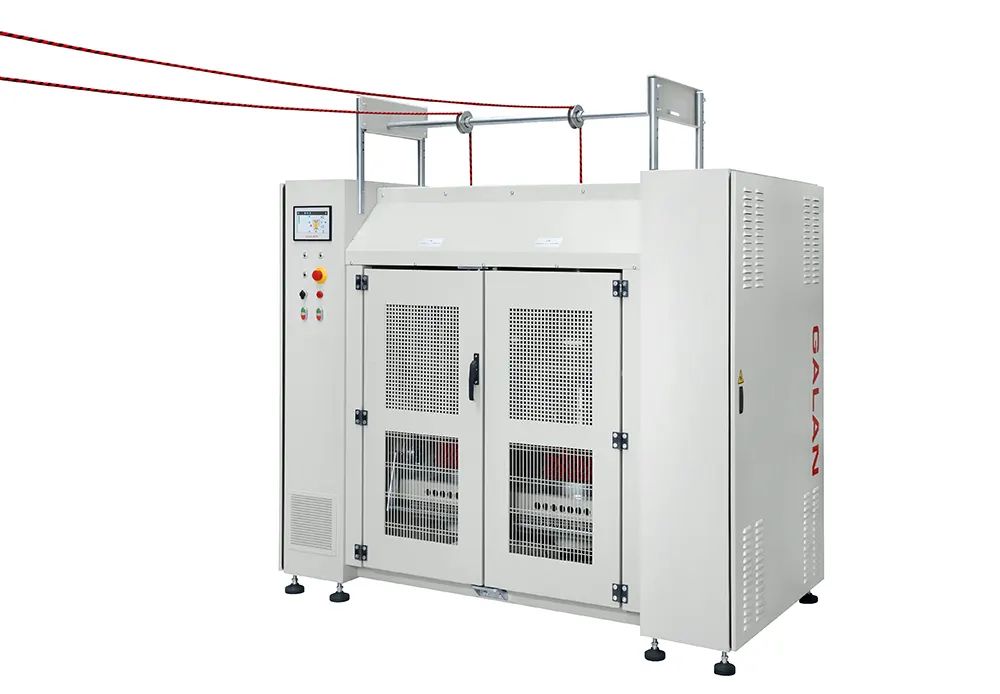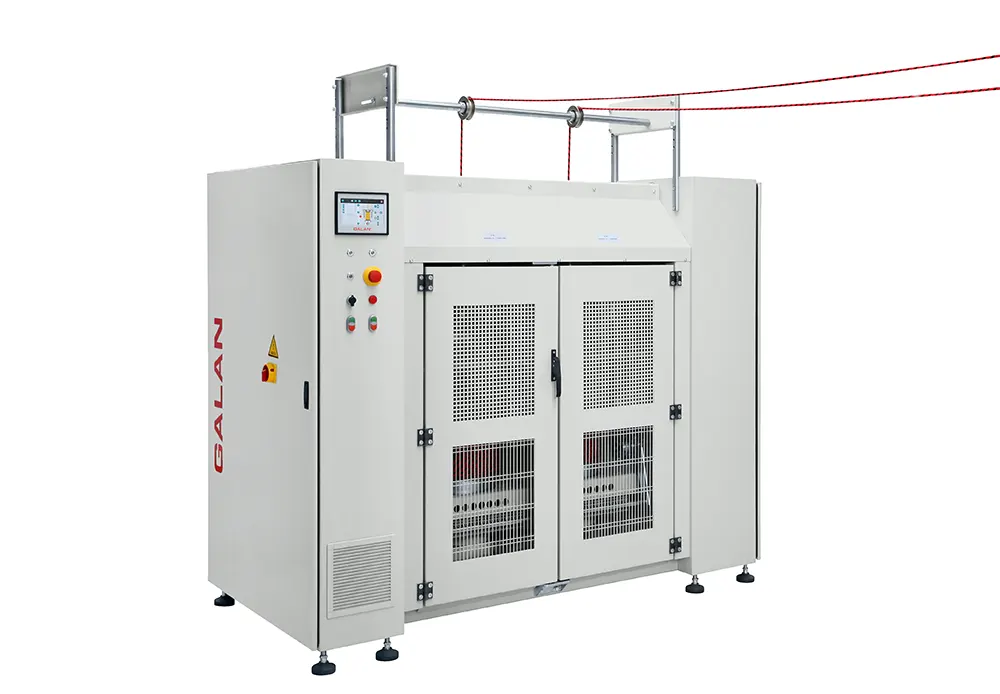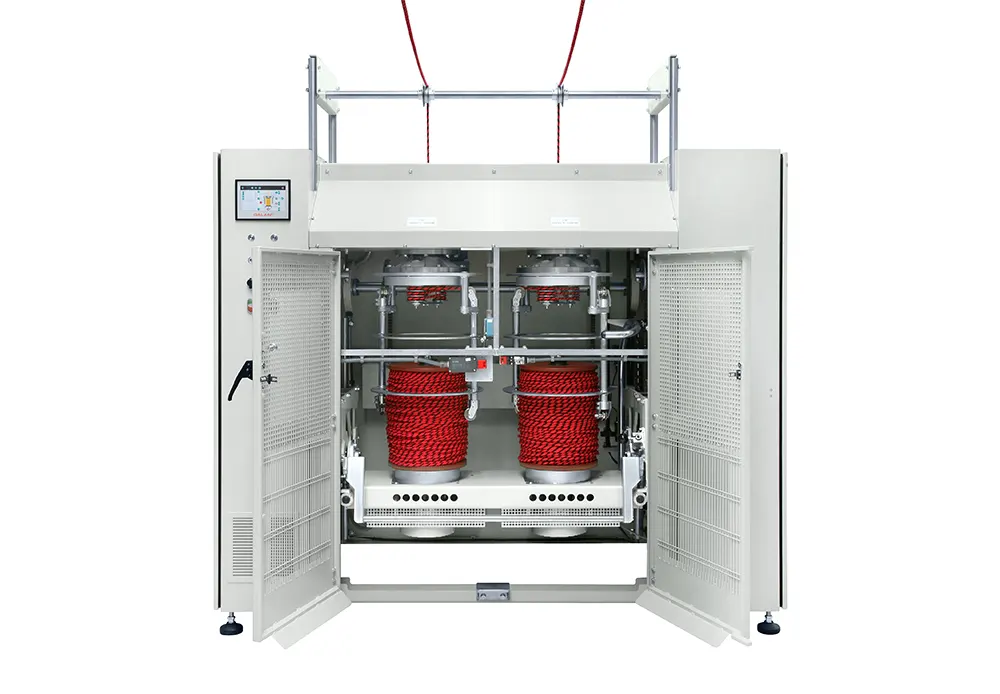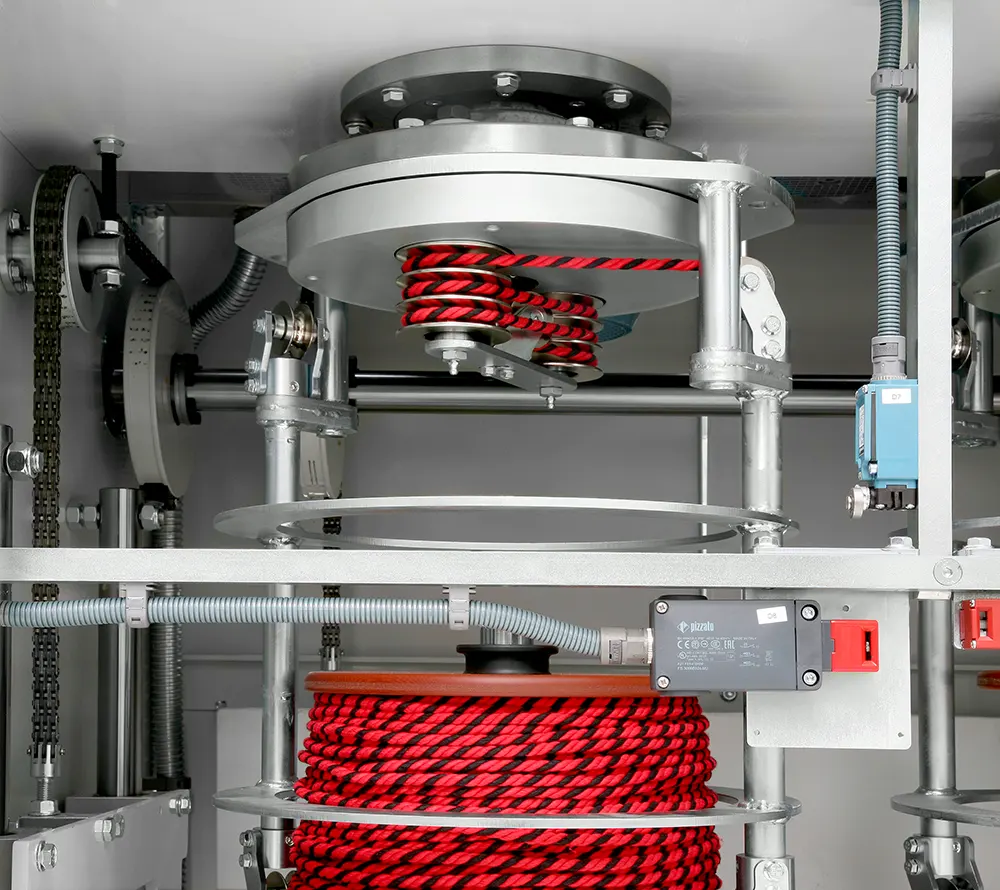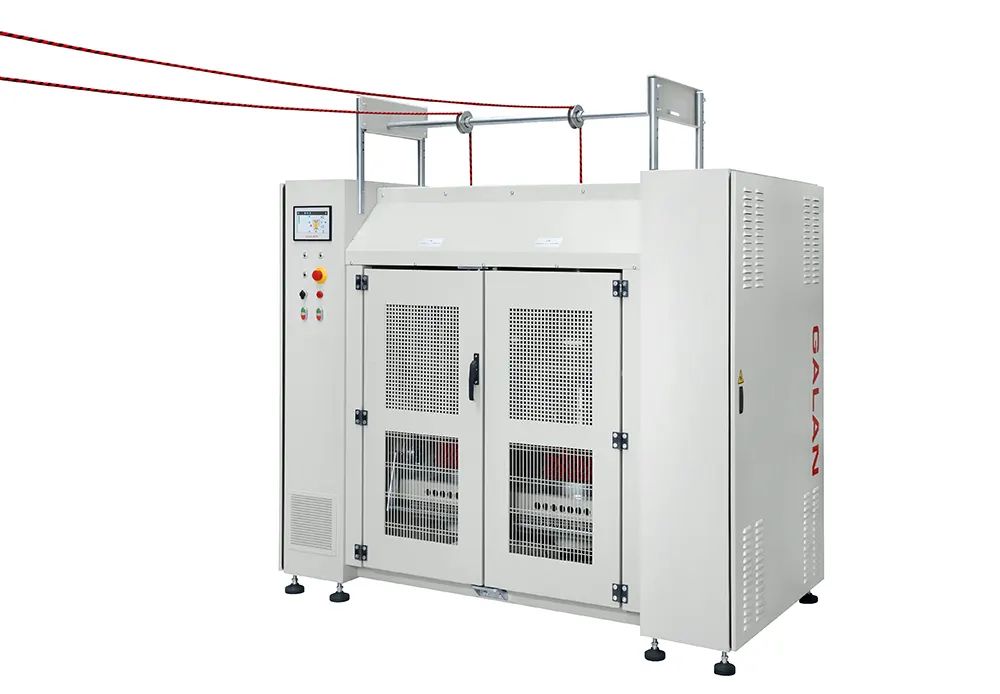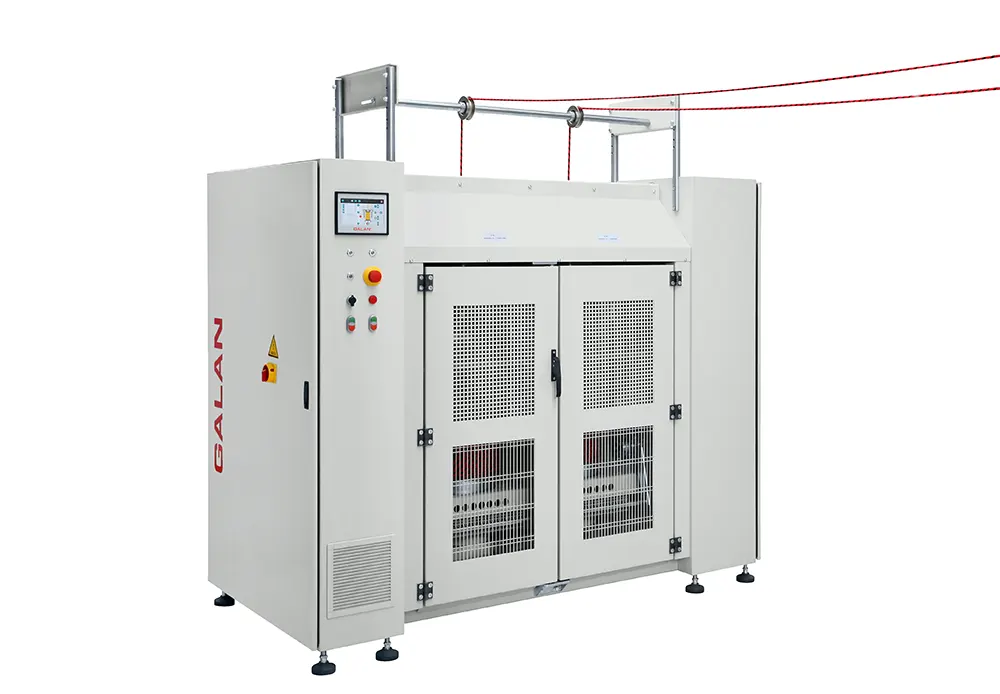 Very robust Flyer twisting machine designed for heavy cords.
To twist or cable yarns and cords made of synthetic fibers (HMPE, PES, PA,…), natural fibers (cotton, jute, sisal,…) and monofilaments of HDPE, PE,…) that cannot be twisted with conventional ring twisters:
Large diameter
High torque
High folding tensión
Display: PLC with 7″ touch screen for adjusting rpm, tpm, S/Z direction of torsion, bending tension, thread diameter and meter preselection.
Twist direction S/Z, length and stop, individual by fin.
Constant bending tension during reel formation.
Wire breakage detection systems in reel collection.
Allows to save recipes and production control by turns.
Machine status information and alarms.
Frontal protections with lock.
Folding spindle holder with automatic passage according to thread diameter and folding diameter.
Brake of magnetic spindle self-ventilated automatic braking according to folding diameter.
Fin with very robust design.
Friction points adapted to the thread type.
Indicator light.
Wire breakage detection systems in reel collection.