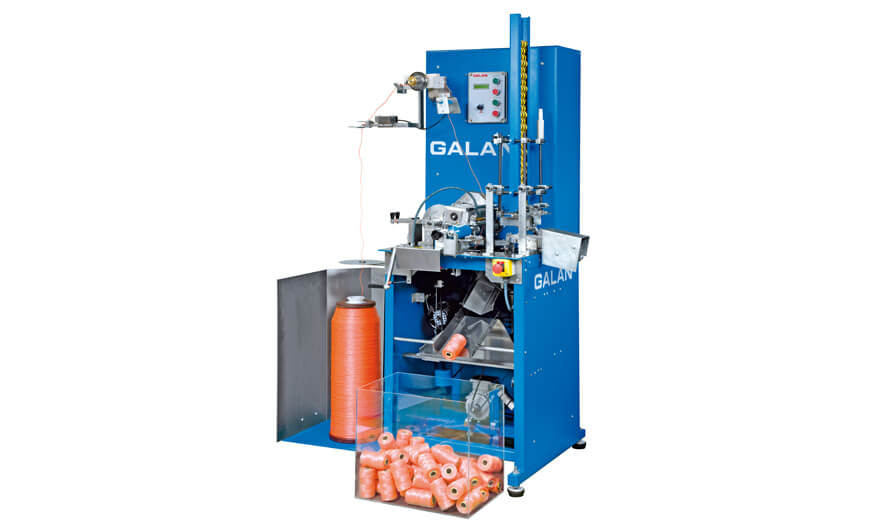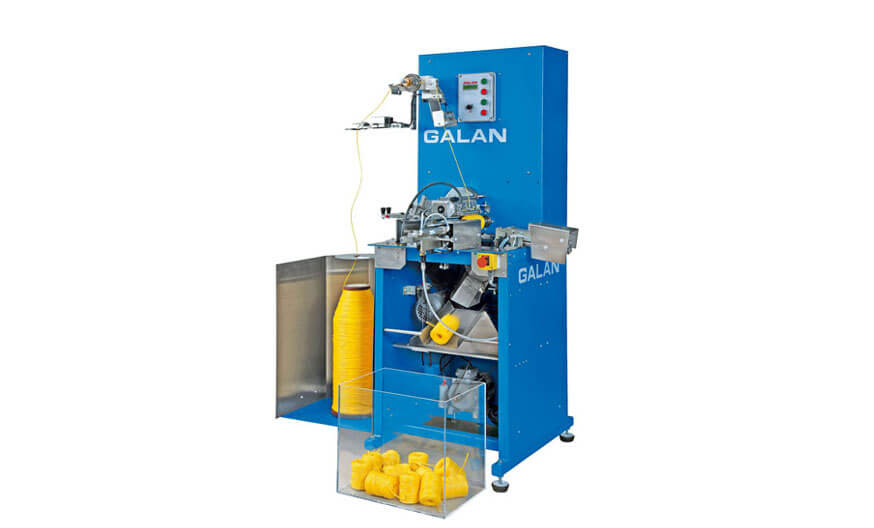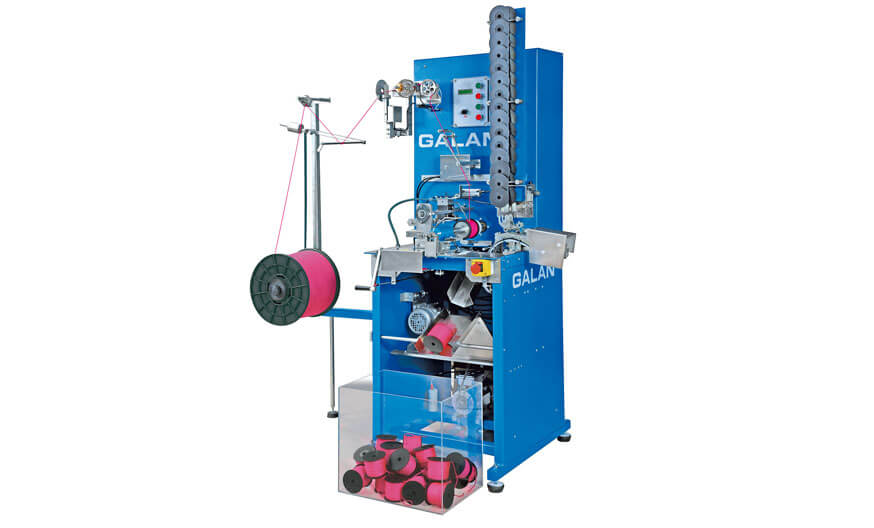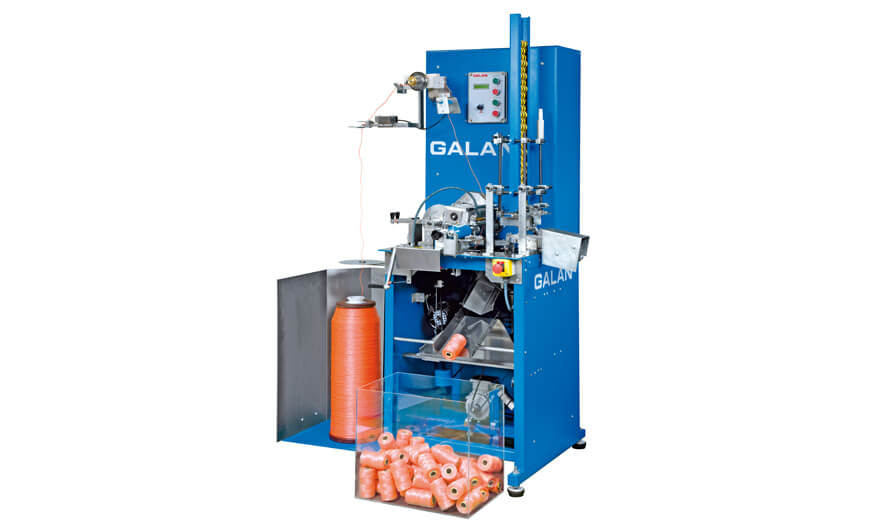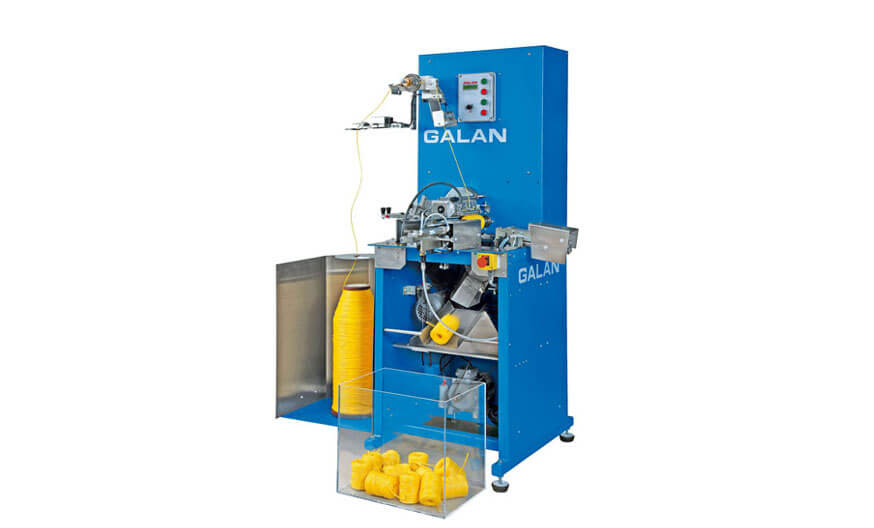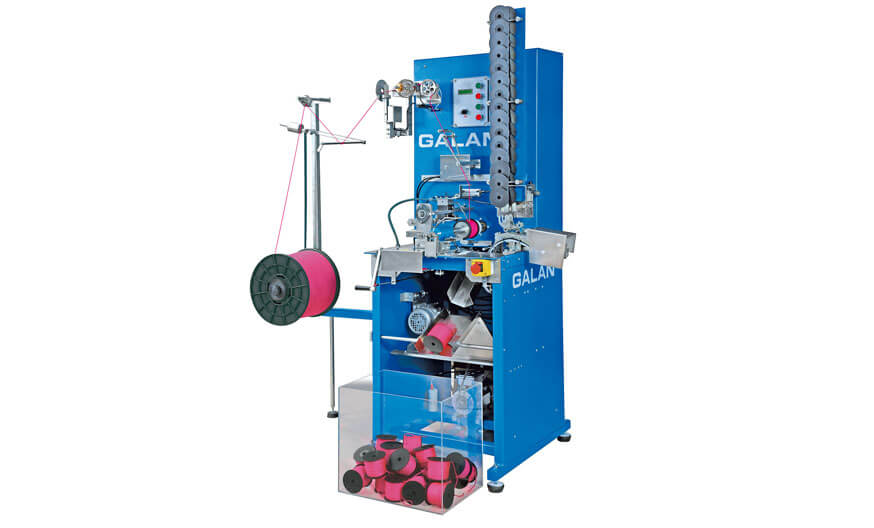 Labour-saving and cost reduction
For small bobbins with few meters
Fully automatic precision and parallel winders.
Doffing time of only 10 seconds.
The perfect complement to the GALAN® twisters range.
For the precision or parallel winding with tubes, tube-less or reels of twisted, braided or knitted yarns and cords or flat tapes of raffia, sisal, cotton, multifilament and monofilaments.
Heat yarn cutter (only for synthetic yarns).
Adjustable diameter limit switch.
Supply package creel for overhead unwinding.
Pay-off creel for flanged reels with compensator brake (not all models).
Yarn guider adapted to yarn diameter.
Motorized Impregnation device for liquid paraffin or silicone.
Decreasing yarn tension control by means of electromagnetic tensor (for fine yarns).