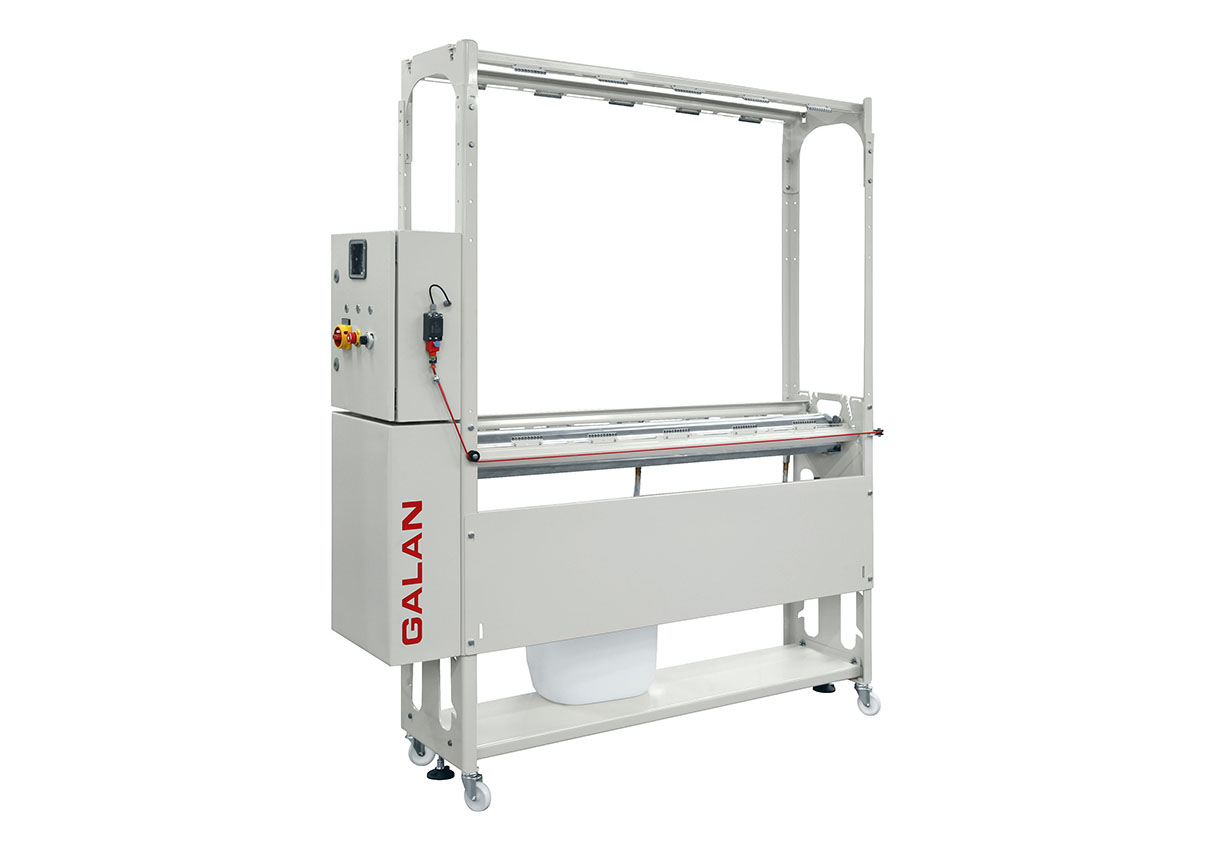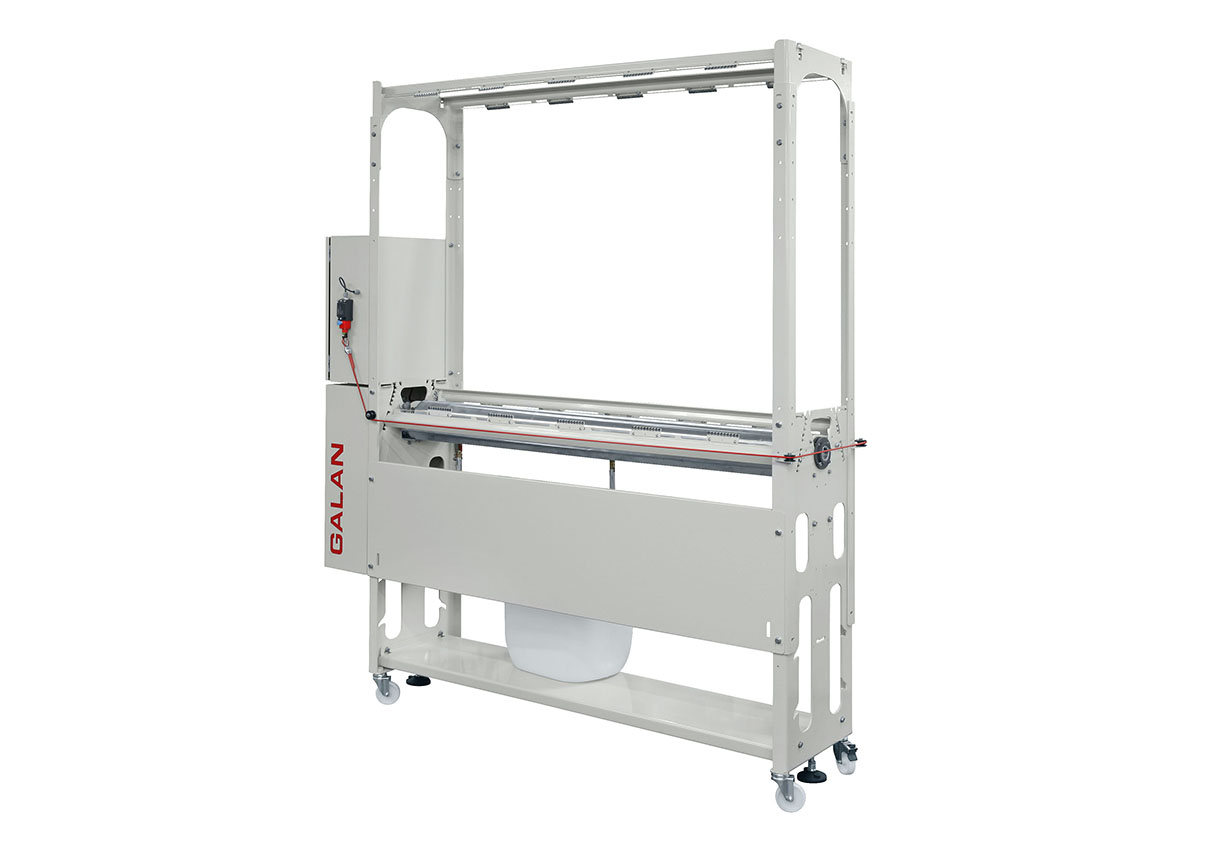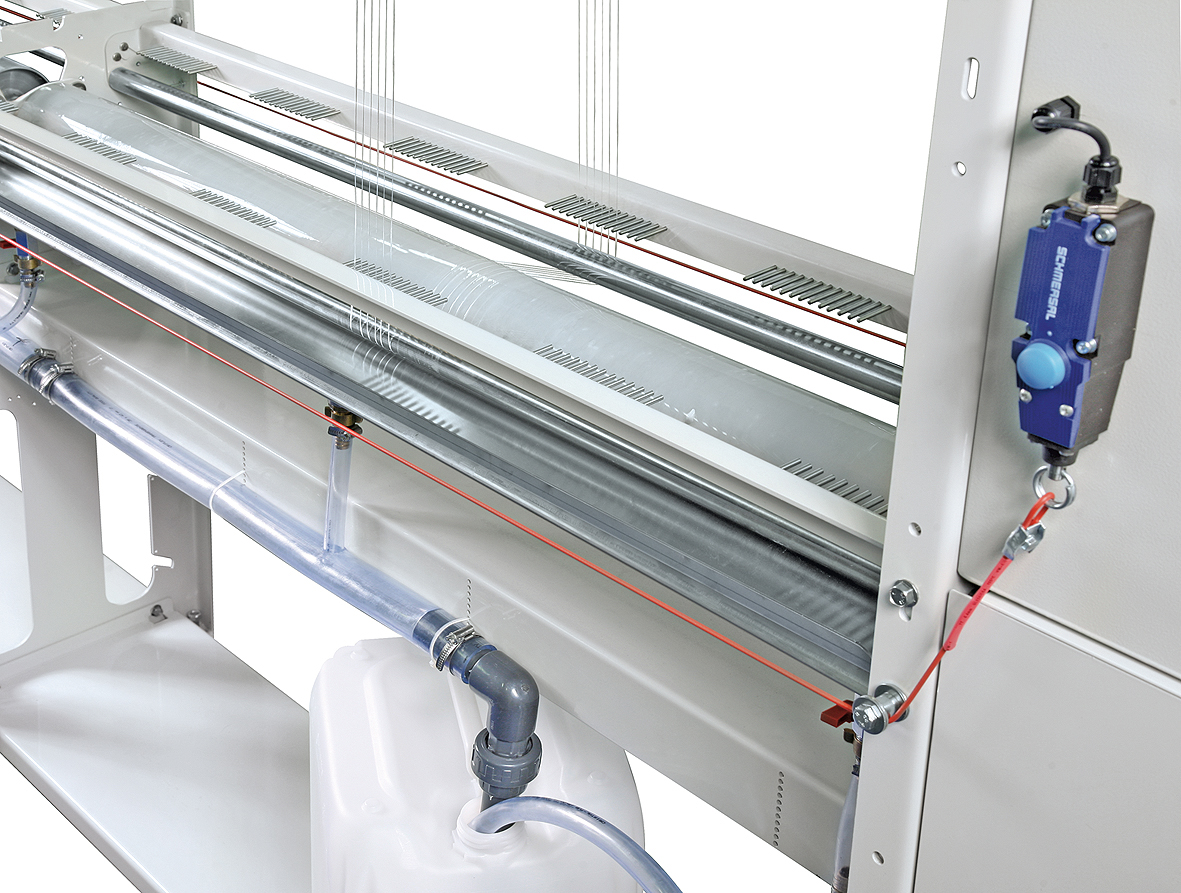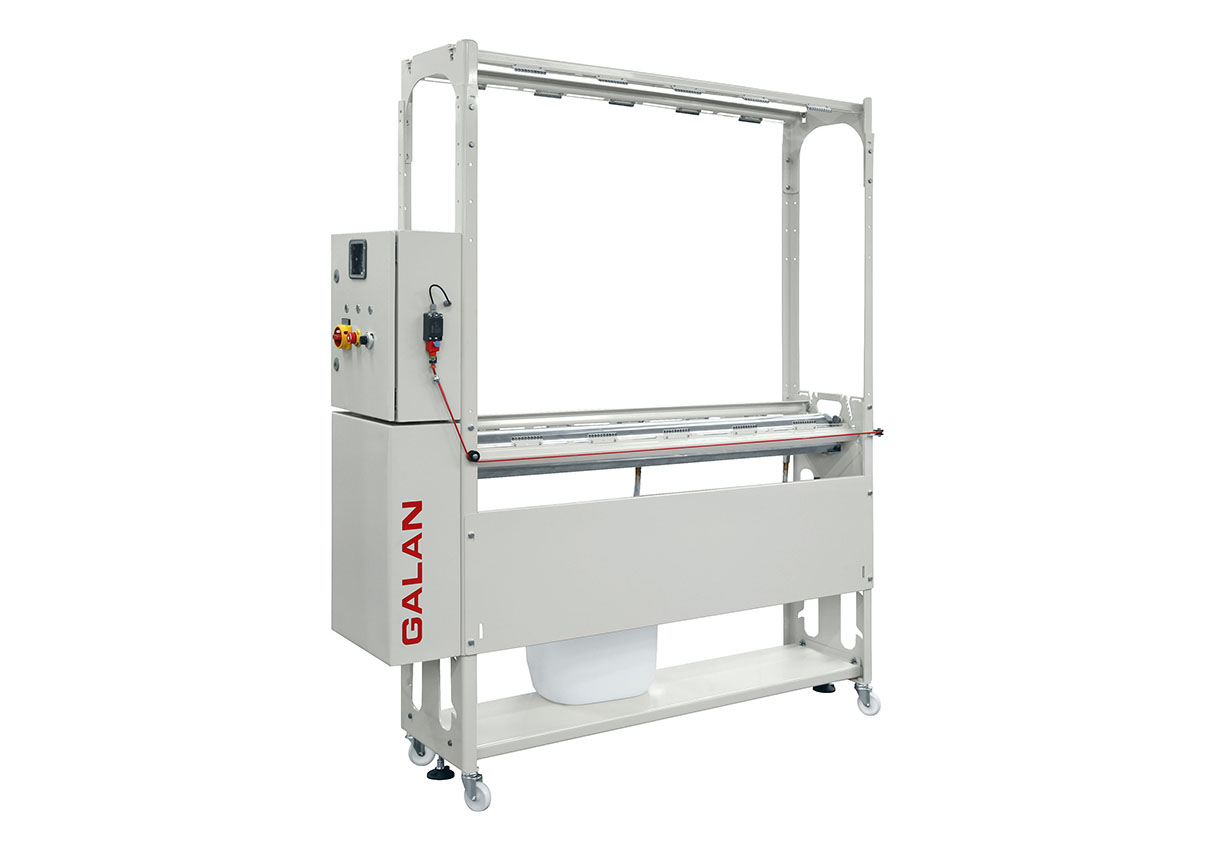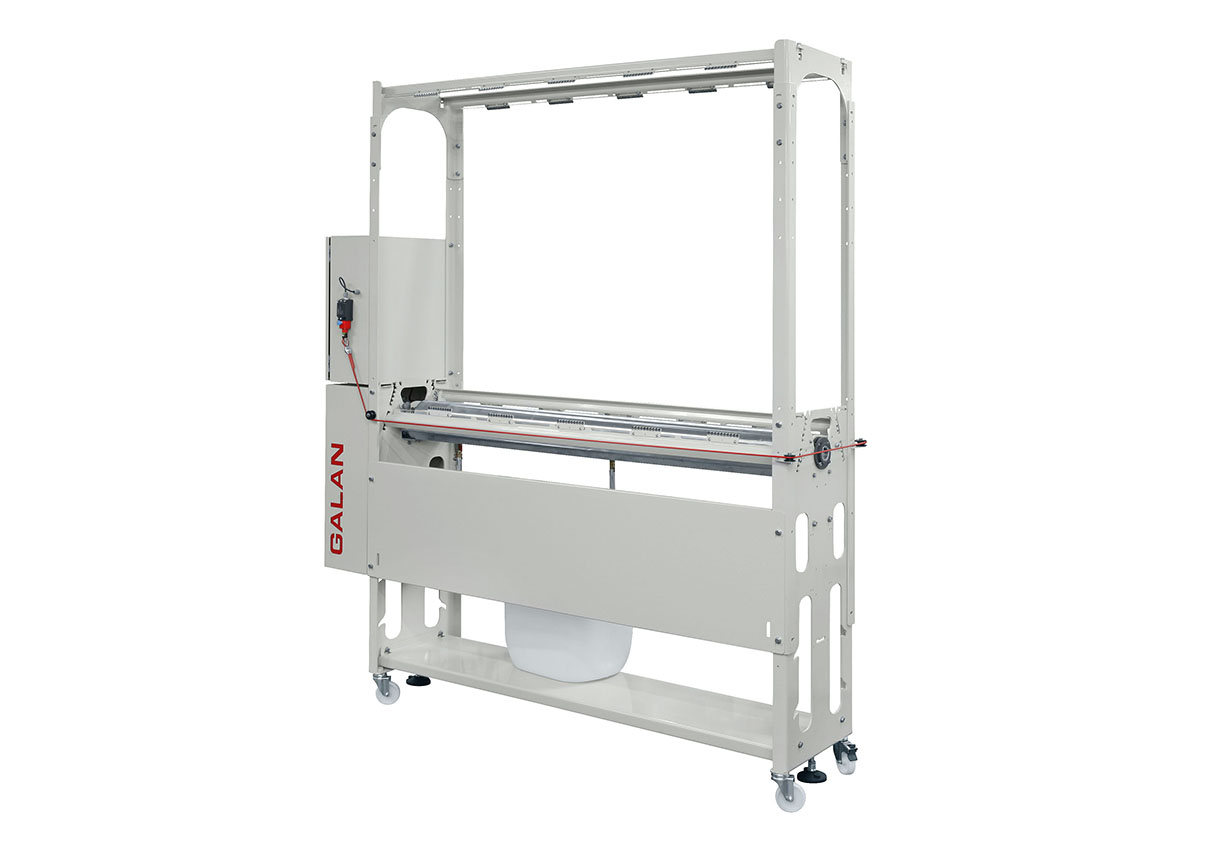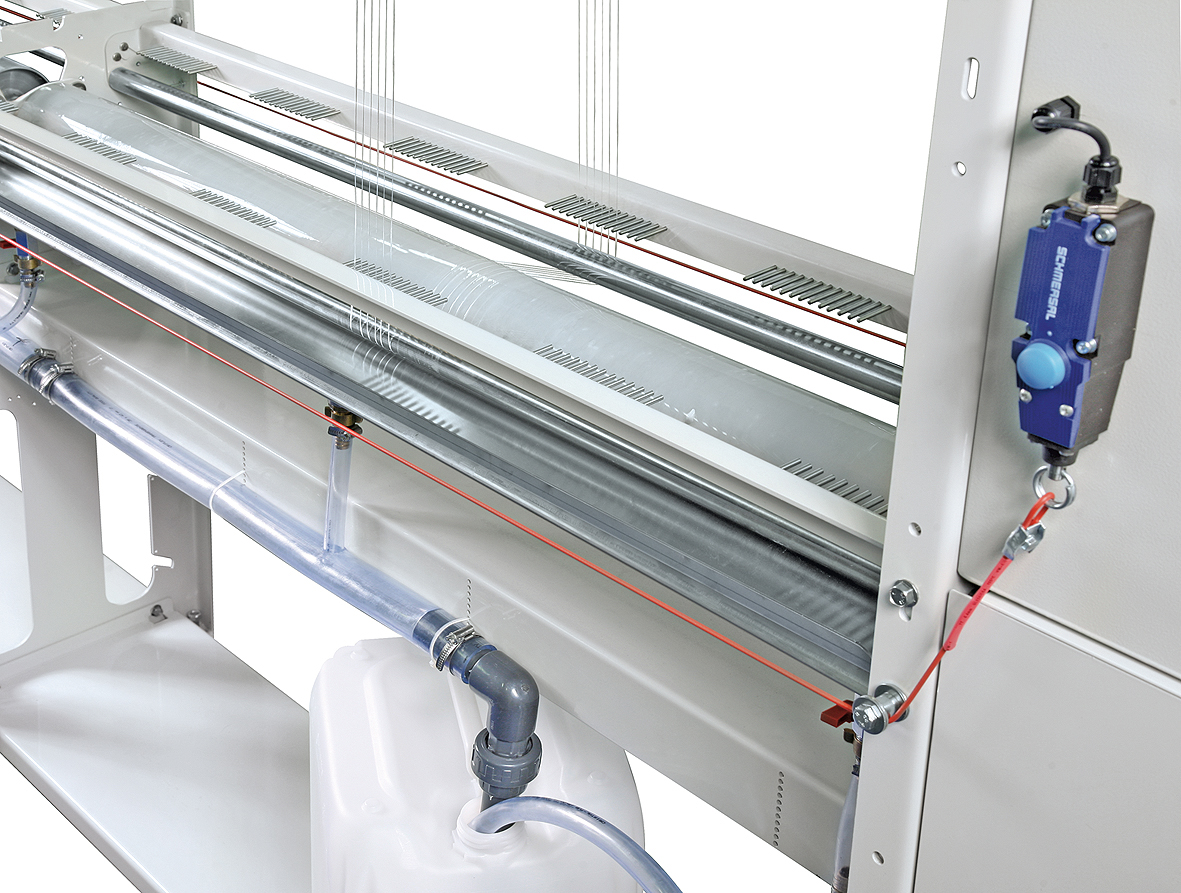 Device specially designed for overlay finish application into yarns. It allows operating in a continuous in-line process with a twisting or winding machine.
It protects the yarn throughout the production process to avoid fibre damage.
Suitable for water-based chemical solutions.
Manufactured in steel protected by a two-component coating and stainless-steel resistant to corrosive chemical products.
Level control and overflow valve to regulate the amount of solution into the bath.
Removable bath for easy and quick cleaning.
Mechanically adjustable potentiometer for roller speed regulation.
Available in two models: KR750 and KR1500, with rollers of 750 and 1,500mm respectively.
Possibility to add modules up to a maximum length of 9 meters.
Synchronized way of working with the following in-line or independent process.