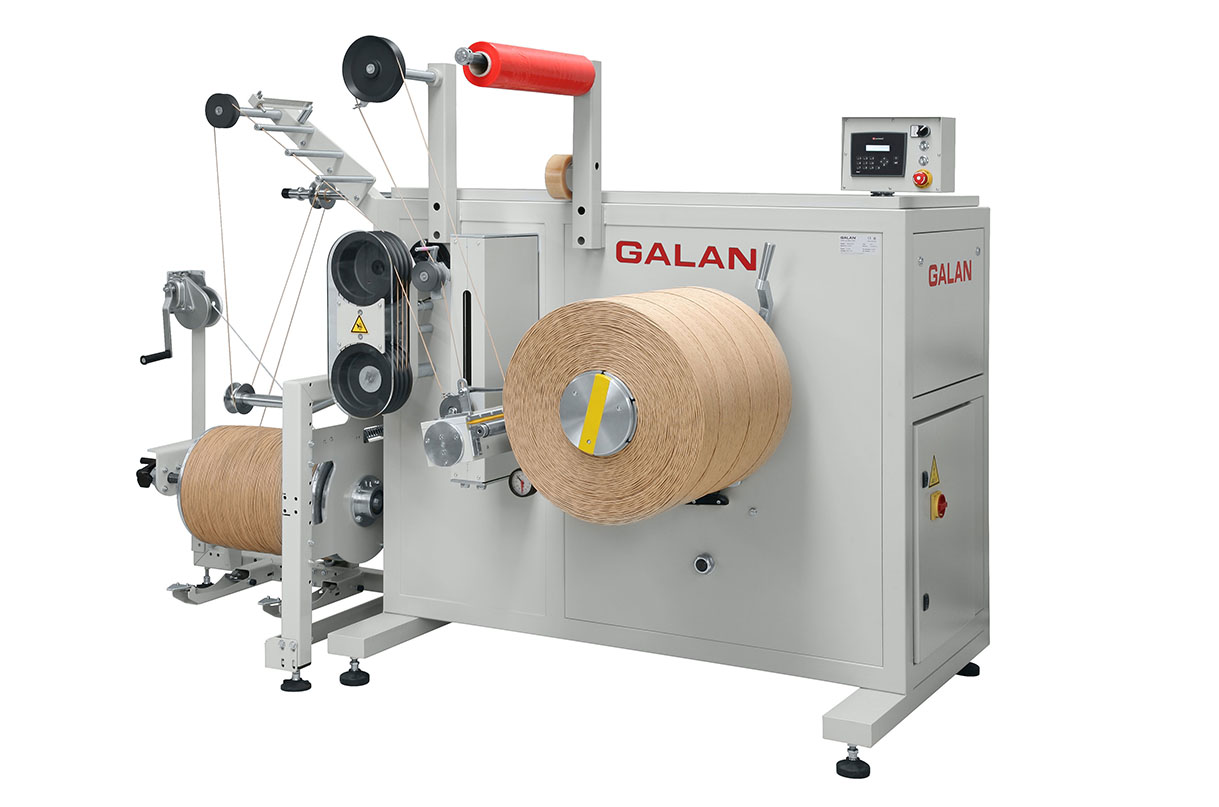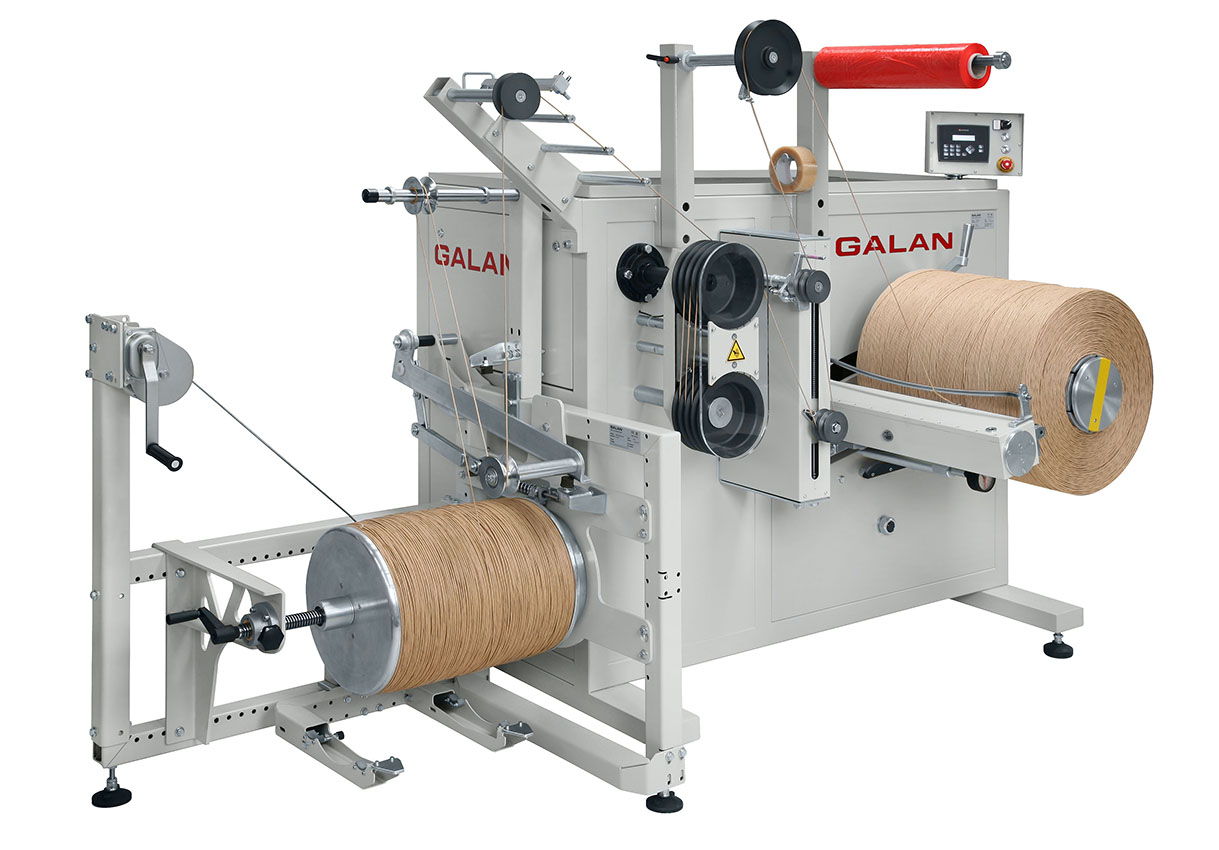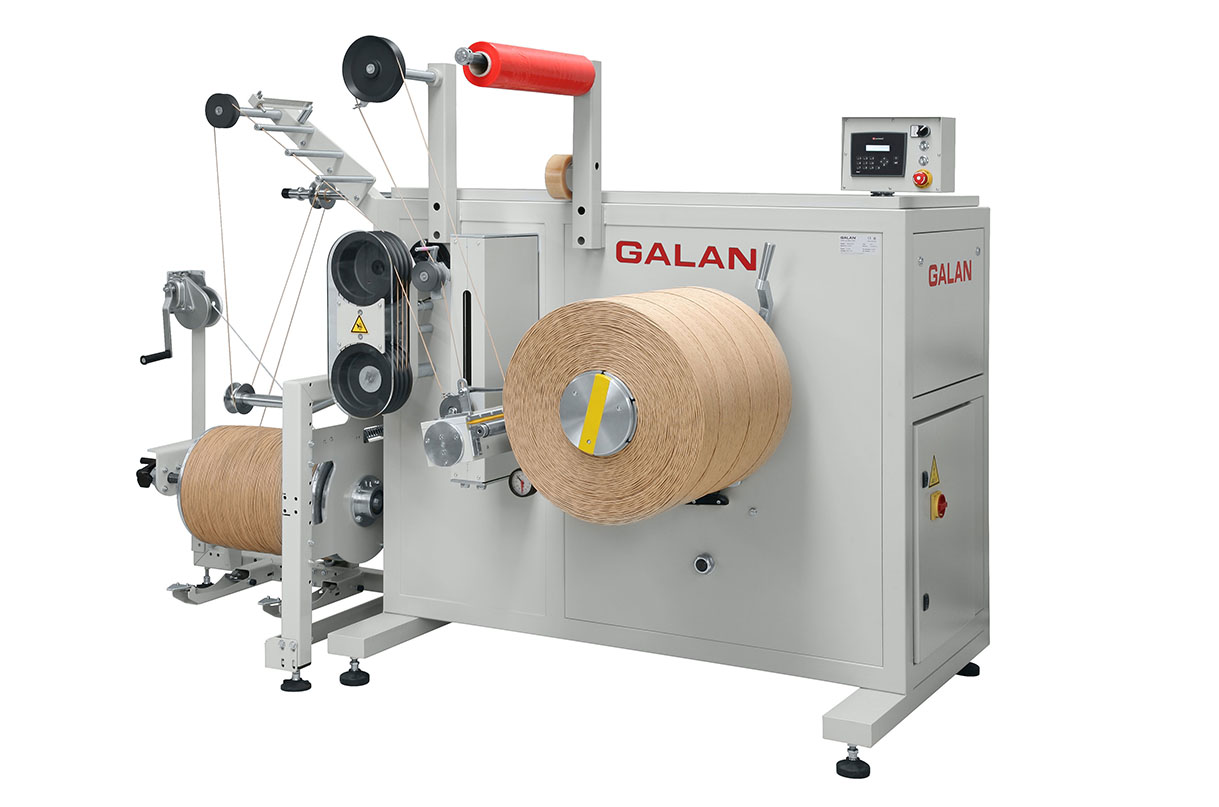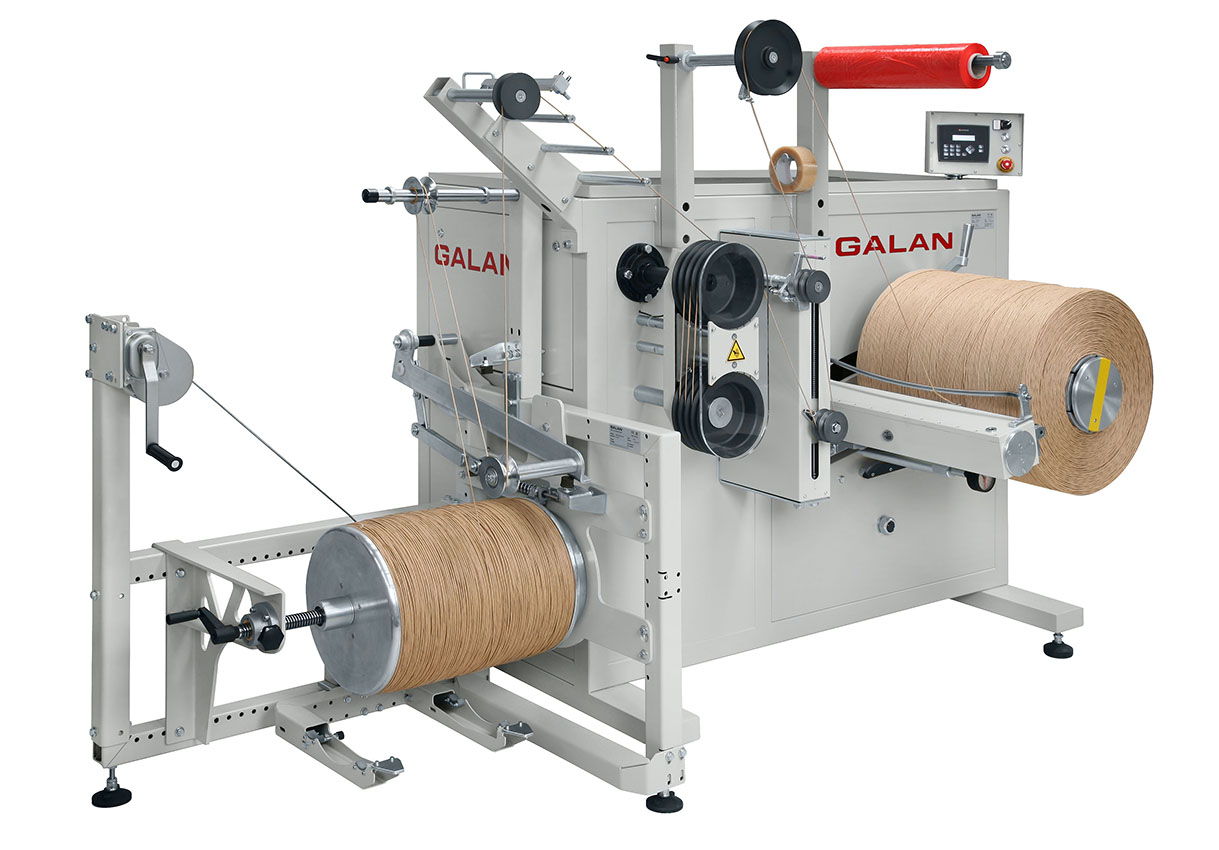 For jumbo bobbins production
Precision cross winding machine for bobbins with up to 500mm traverse and up to Ø 600mm.
Allows getting packages of up to 60kg and 20.000 knotless (raffia 300m/kg).
Machines with feeding capstan and tension control system.
The perfect complement to the GALAN® twisters range.
Meter counter and adjustable diameter limit switch.
Suitable for the rewinding, twisted, braided or knitted cords.
Additional traverses.
Programmable digital meter counter.
Speedometer, for take-up speed in m/min.
Supply package creel for over- head unwinding.
Pay-off creel for flanged reels with compensator brake (not all models).
Special mandrels: cylindrical with mechanical or pneumatical tube lock (includes air gun to inflate) for bobbins with tube or tube- less.
Motorized Impregnation device.
Yarn guider adapted to yarn diameter.